April 14, 2016 (Public Finance) – The three-day conference is sponsored by the World Bank, the International Federation of Accountants, the Bahamian government and Canada's chartered accountancy institute and kicked off in Nassau yesterday. It aims to re-energise efforts to improve PFM [public financial management] and public sector transparency and accountability, which are integral to economic growth in the region.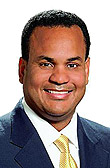 Opening the conference, Michael Halkitis, Bahamas minister of state for finance, said: "Public sector spending comprises a significant proportion of Caribbean gross domestic product. Given the sums involved, it's vital that we get our houses in order."
Halkitis added. "Enhanced public financial budgeting, accounting and reporting, based on accrual accounting, will enable us to shine a light in every corner of our finances and bring sustainability to government expenditure."
The event aims to bring closer inter-governmental collaboration and strengthen relationships between public sector leaders and the accounting profession.
This is an excerpt from Public Finance International as it appeared on April 14, 2016. For updates or to read the current version of this post in its entirety, please click here.

Continue reading this post >