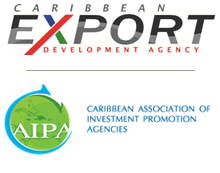 The Caribbean Association of Investment Promotion Agencies (CAIPA) in collaboration with the Caribbean Export Development Agency (Caribbean Export) is set to unveil new investment opportunities in the region at the Caribbean Investment Summit to be held at the Marriot Biscayne Bay, Miami, May 13, 2016.
As the 3rd Caribbean Investment Summit and the first one to be held in North America, this event will present several investment ready opportunities to the attending patrons.

Opportunities range from specialist wine resorts and luxury tourism residential developments to a World Baseball tourism venue, spa and beachfront properties for villas and condominium developments. Also, on the list of offerings for investors are locations for marinas, horseracing facilities, agricultural estates and untouched scenic locations suitable for eco-tourism. There are also opportunities in the $38.5-55 billion medical tourism market with offerings for five-star developments in the Caribbean.
Some islands are even open to discussing the leasing of islets – quickly becoming home of the wealthy and celebrities! Senior government officials and investment facilitation officers will be on hand to discuss these opportunities at length.
The Caribbean Investment Summit is funded and co-organized by the Integration & Trade Sector of the Inter-American Development Bank (IDB)<-- --> as a part of a Regional Public Goods Initiative entitled: Support to Foreign Direct Investment in the Caribbean.
Chaired by fDi Magazine's editor-in-chief Courtnay Fingar, the event will also present investment opportunities in the business process outsourcing and renewable energy sectors in the Caribbean.