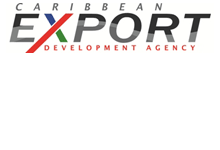 Bridgetown, BARBADOS–Regional investment promotion stakeholders convened in Port of Spain, Trinidad & Tobago, to discuss the progress towards the development of a Regional Investment Promotion Strategy and Implementation Plan for the CARIFORUM region July 9, 2014.
The initiative led by the Caribbean Export Development Agency (Caribbean Export) with the guidance of the Regional Investment Promotion Steering Committee (RIPSC) and the Caribbean Association of Investment Promotion Agencies (CAIPA), is the culmination of two years of work under the 10th European Development Fund Regional Private Sector Development Programme.

The main objective of this project, according to Caribbean Export, is to increase the awareness of the Caribbean as a destination for foreign direct investment (FDI) as well as to change the perceptions of investors who may only see the Caribbean as a place for leisure and not necessarily investment.
Additionally, this strategy identifies the value proposition of the region, the priority sectors for promotion and proposes an effective communication plan to position the Caribbean as a destination that is ready for investment.
The meeting, chaired by Professor Alvin Wint, chairman of the RIPSC, had a total of 29 representatives participating in the review of the proposed Strategy and providing valuable feedback that will inform the final plan of action.
Participants included representatives of CAIPA from all over the region, including The Bahamas.
Private investors (local and foreign) from Barbados, St Lucia, Belize and Dominica also participated in the review process.
The strategy will be finalized by September 2014, with a defined implementation plan and funding guidelines to safeguard its implementation.
Additionally, a two-day training session was conducted July 10-11, 2014, to provide CAIPA members with information on good practices in the design and implementation of national investment promotion strategies.
The capacity building exercise is one in a series of initiatives led by Caribbean Export in collaboration with CAIPA to increase the capability of investment promotion associations (IPAs) in the region to attract increasing levels of sustainable FDI.
The training drew on some of the lessons learnt while developing the Regional Investment Promotion Strategy and focused on the need to align the investment promotion strategies developed by the IPAs to their respective national development goals.
Twelve IPAs from the region participated in the workshop.
Caribbean Export hopes to capture and publish these good practices in the first of a series of handbooks on investment promotion that will be made available later this year.