Source:
Date:
Updated:

Stock Market Wire
Monday, January 4, 2016
Monday, January 4, 2016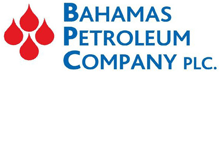 (Stock Market Wire) – Bahamas Petroleum Co says it is delighted that the Bahamian House of Assembly has passed the the Petroleum Bill and associated regulations, as well as a Sovereign Wealth Bill.
The Bills will now be sent to the Bahamian Senate and following successful passage the Governor General will receive the Bills for assent into law; after which they will be known as the Petroleum Act and the Sovereign Wealth Fund Act.

The Company considers that this legislative package reinforces responsible and safe hydrocarbon exploration as an integral part of the National Energy Policy of The Bahamas, whilst at the same time providing the assurance required to attract the considerable investment necessary to develop the potentially huge, and therefore significant economic resources present in Bahamian waters.
This is an excerpt from Stock Market Wire as it appeared on January 4, 2016. For updates or to read the current version of this post in its entirety, please click here.

Continue reading this post >