Source:
Date:
Updated:

The Independent
Tuesday, July 23, 2013
Tuesday, July 23, 2013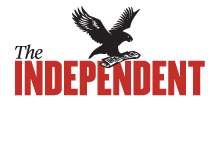 As the UK was braced for tropical weather with storms on the way, punters decided a bet on an oil explorer in the Bahamas was appropriate yesterday. Bahamas Petroleum gushed as much as 20 per cent in morning trade on news that it had got its licences renewed and extended by the Bahamas Government and the Ministry of the Environment.
Investors think the forecast is now much sunnier for Bahamas following a stormy 2012 for the AIM-listed explorer. The ruling party on the Atlantic Ocean island had not been in favour of oil exploration and when Bahamas' licences ran out last year there were fears they would not be renewed. But a new government in September deferred a referendum on drilling in the area.
This is an excerpt from The Independent as it appeared on July 23, 2013. For updates or to read the current version of this post in its entirety, please click here.

Continue reading this post >