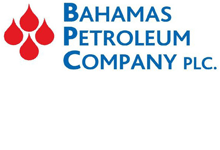 22 July 2013 (StockMarketWire.com) — Bahamas Petroleum [LON:BPC] was one of the sector's biggest risers after five licences were renewed for a further three years with an obligation to start drilling an exploration well by April 2015.
The company expects to meet this obligation, subject to financing via a farm-out agreement, with an exploration well in the southern licences anticipated in the second half of 2014. The licences nominally comprise four three-year terms.

The company said the requirements of the first term, which concluded on 26 April 2012, were all considerably exceeded.
Under the licence renewal terms, the second term of the licence has been extended to 2016 with the requirement to start a second exploration well also extended to April 2017. As part of this renewal, the southern boundaries of the four southern licences are to be adjusted to conform to the maritime boundary between The Bahamas and Cuba, providing tenure over the full extent of the existing mapped structures.
This is an excerpt from StockMarketWire.com as it appeared on July 22, 2013. For updates or to read the current version of this post in its entirety, please click here.

Continue reading this post >