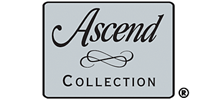 ROCKVILLE, Md., April 2016 /PRNewswire/ — The Ascend Hotel Collection from Choice Hotels International, Inc. (NYSE: CHH), one of the world's leading hotel companies, has announced the addition of the Hope Town Harbour Lodge in the Abacos, a chain of islands in the northern Bahamas, to its expanding offerings in the Caribbean.
The lodge sits in picturesque Elbow Cay, Abaco at Hope Town in a secluded tropical location only accessible by boat.

"The Ascend Hotel Collection membership program, with its diverse portfolio of distinctive hotels and resorts, is an essential part of Choice Hotels' upscale expansion. We are so pleased to be able to bring this offering to guests and hoteliers in the Caribbean," said Janis Cannon, senior vice president of upscale brands for Choice Hotels. "The essence of the Ascend Hotel Collection is that it enables the hotelier to deliver a truly unique, locally inspired guest experience. This is especially important in destinations like the Caribbean where the richness of island culture is a primary attraction."
Hope Town Harbour Lodge provides guests with an opportunity to enjoy the natural beauty of the island with its exclusive waterfront location, and to indulge in the small town lifestyle, with downtown shops and restaurants just steps away from the property. In addition to the water activities available surrounding the lodge, including boating, fishing and snorkeling, the historic Hope Town Museum and Lighthouse are in close proximity to the lodge with local artisans' craft stands lining the streets. The southern side of the island can also be easily accessed via rental golf carts from the lodge.
"The Ascend Hotel Collection has given us the ability to expand our reach to a global scale, while allowing us to keep our local identity and historic island charm," said Earle Bethell, general manager of Hope Town Harbour Lodge. "Choice Hotels' distinct reputation backed by the many resources they provide have equipped us to continue to deliver on our promise of providing, 'A place where the distractions and demands of everyday life melt away under the tropical sun leaving only the pure essence of an island vacation.'"
The 25-room colonial lodge features individual cottages and cabanas as well as a separate three bedroom Butterfly House in addition to its main building rooms with private balconies. The lodge boasts an outdoor pool complete with its newly renovated Epi Pool Sundeck as well as two full-service restaurants and bars, Reef Restaurant & Bar, Great Harbour and Ray's Bar, available for casual dining as well as more formal affairs, such as corporate events and weddings. All rooms include free Wi-Fi as well as kitchen facilities, refrigerators, in-room tea and coffee, hair dryers, irons and ironing boards.
The Choice Hotels International Caribbean portfolio currently includes hotels in the Caribbean islands of Aruba, the Bahamas, Cayman Islands, Curaçao, Dominican Republic, St. Maarten and Puerto Rico as well as Guyana on the Caribbean coast of South America. For further information, visit choicehotels.com.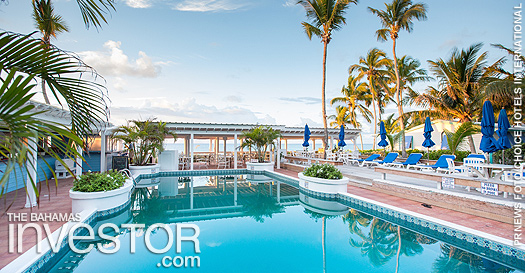 (PRNewsFoto/Choice Hotels International)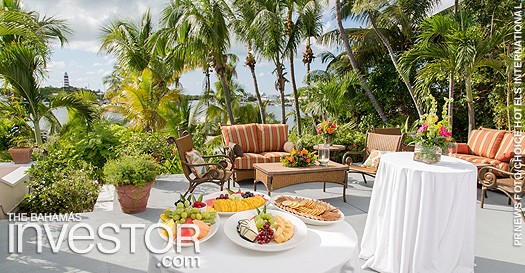 (PRNewsFoto/Choice Hotels International)