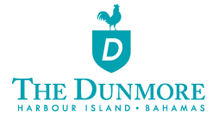 The Dunmore, a luxury resort on Harbour Island, has appointed hospitality executive Chorten Wangyel as general manager.
In this leadership role, Wangyel will oversee and manage day-to-day operations of the Bahamian hotel.
"The Dunmore has been an iconic Caribbean beach hotel for over five decades" says Wangyel. "I couldn't be more excited to move forward with such a fantastic hotel and team."

With more than a decade of experience in the high-end hospitality market, Wangyel has worked with five-star resorts in Asia and the Caribbean.
Most recently, he served as general manager at The Cove Eleuthera where he guided the sale and transition to new owners, Enchantment Resorts, in 2015.
Prior to this position, Wangyel worked in IT management at a number of COMO Hotel & Resorts where he was able to gain first-hand experience to multiple areas of resort operations.