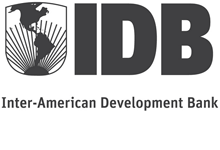 Minister of Tourism Obie Wilchcombe February 20 called for Caribbean nations to get more involved in the tourism industry and urged them to look at the region as one.
The Member of Parliament for West End and Bimini addressed delegates and participants attending the 4th Inter-American Development Bank Caribbean Governors Regional Meeting at the Grand Lucayan resort. Prime Minister Perry Christie had officially opened the conclave the day before.
Wilchcombe also called on the IDB to play a greater role in the promotion of the tourism in the region.

The Tourism Minister said that Grand Bahama tourism is going through positive transformation with increased airlift and cruise passengers.
He told the gathering that nationwide, tourism has for some fifty years been the main engine driver of the Bahamian economy with 60 per cent of employment opportunities directly related to it. He said tourism is the number one industry in the world and some 1.3 billion people traveling each year.
Furthermore, he said if the Caribbean nations would come together as a region they could do much more in terms of attracting visitors to the various destinations.
He said that Butch Stewart of Sandals and John Issa of SuperClubs Breezes have established first-class brand names in the region and the world.
The Minister also observed that more can be done in the region to supply food and other items for visitors.
He said he would like to see the Caribbean Tourism Organization have greater representation, and a place on the CARICOM meetings agenda; and for the IDB to do more to emphasize the importance of toursm to people and countries in the region.
Minister of Tourism Obie Wilchcombe addresses the 4th Inter-American Development Bank Caribbean Governors Regional Meeting in Freeport, Grand Bahama, February 20. (BIS Photo/Vandyke Hepburn)