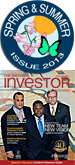 In 2012, the future looked bleak for Exuma's Grand Isle Resort & Spa. Its parent company was in receivership and the complex, consisting of 78 high-end villas and penthouses, was in danger of permanent closure. Fast forward to the present day and the resort is booming, thanks to a group of initial investors who rallied round to take ownership of the Emerald Bay site and revive it as a profitable hotel and second-home community.
Emerald Bay has long been a hot spot for tourists, but the area has seen many developments falter over the years. In 2009, the sprawling Four Seasons resort, which occupied a 500-acre site complete with marina, golf course and private homes, closed its doors as the owner, EBR Holdings Ltd, declared bankruptcy. Shortly afterwards, Butch Stewart announced that his Sandals brand would take over the resort and help put Emerald Bay back on the map.
Bahamian firm EGI Ltd completed construction on Grand Isle Resort in 2007, but just two years later, amid worldwide recession, EGI similarly went into receivership.
Inspired by a love of the island and an urge to protect their investments, the Grand Isle homeowners stepped in, forming a board of directors and developing a long-term business plan.
"There was a period of uncertainty," says Grant Castle, who bought his first villa in 2007 and is now Grand Isle's executive director. "But the great news for us as homeowners was that the resort was completed. So, although the developer was in receivership, the units were still finished."
The group took on financial responsibilities for the resort, paying off all outstanding bills and developing a marketing plan, putting the owners in control of how the resort evolved.
Buy to let
The size of the villas at Grand Isle range from one-bedroom units to four-bedroom family homes. Owners can either buy the properties for their own use or rent them out to guests.
"The units are individually owned, but it operates like a hotel," explains Castle, who has two villas and rents both. "The vast majority of the owners are in the hotel programme and are renting to hotel guests on a daily basis."
Castle first visited Exuma in 2007, on the advice of some friends. He and his wife decided to book a holiday at the Four Seasons resort and, while walking along the beach, noticed construction of what appeared to be residences nearby. "We saw these villas going up, went for a look and just fell in love. The villas are spectacular, the quality of the construction and the decor are first rate." But it wasn't just the aesthetics of the resort that attracted Castle. "We fell in love [with the place], because of the island of Exuma. It has wonderful people, spectacular water and natural beauty.
"I have travelled to many great destinations that boast of wonderful water, but there is nothing as beautiful as Exuma and the thousand colours of blue you get there. That is what you think of in the dead of winter when you look at the snow. That is what keeps you coming back."
Canadian investors
In May 2012, Grand Isle became wholly privately owned when Canadian investor Peter Nicholson bought 31 units from financier Textron Inc, which acquired them when the beleaguered EGI defaulted.
Nicholson was already familiar with Exuma, having visited in 2004 on the advice of his friend Tyrone Munroe, who later became his business partner when they opened a beach bar together on the island. "I saw how beautiful it was when I landed and I knew I had found something special," says Nicholson of his first trip to the island.
It was Munroe who alerted Nicholson to the possibility of investing in Grand Isle. "Grand Isle fell in our laps because of the bankruptcy situation," Nicholson explains. "I don't want to build; it's expensive and it's risky. To have it completely done, so beautiful and so well-built–I just thought it was a great investment."
Nicholson first signed a contract for the villas in August 2011 and the agreement was finalized the following year. Since taking ownership, Nicholson, who is president of the Canadian financial services firm WCPD Foundation, has sold six of the units and intends to sell off the majority, keeping "two or three penthouses" for him and his family to use. The properties range from $490,000 for a one-bedroom, 1,400 sq ft villa to $2.9 million for a four-bedroom, 5,400 sq ft penthouse.
The financier is keen to spread the word about Exuma and frequently takes his high-end clients down from Canada to stay at the resort. "I have been doing a grass roots campaign. I have thousands of clients and I have been inviting them down and all their friends and contacts. The key to the sale is to get someone down there. Once they are there, we show them the lifestyle."
His guests are treated to the true Bahamian experience. "We take them fishing, snorkelling and diving," says Nicholson. "We drop them off on a deserted island with a picnic basket and come back later. They love it."
Marketing and expansion
It appears that tourists agree. According to the latest figures from the Ministry of Tourism, foreign air arrivals to Exuma in March 2012 were up 25.2 per cent year on year. At Grand Isle, the "transient occupancy" or tourist trade doubled in 2012.
Although interest in Grand Isle is international, with a mix of European and American clients, the fastest growing segment is from Canada. Grand Isle cannot afford to rest on its laurels, however, says Castle.
"We have a very high rate of return, but we are not where we need to be," he says.
The board is working with airlines to increase airlift services to Georgetown and hoping that the ongoing redevelopment of Nassau's Lynden Pindling International Airport will translate into more visitors in the future.
Furthermore, in 2011, the board of directors brought in management firm DCM Hospitality, which provides consulting and management services to a range of properties around the world. The US-based company has been assisting the homeowners at Grand Isle in drawing up a long-term vision for the site.
Projects in the pipeline for Grand Isle include an overhaul of the resort's restaurant, Pallappa Bar & Grill, and kitchen. Castle says this will be a significant investment and was slated to begin by the end of 2012.
Work has already begun on clearing the site for a maintenance facility. This will provide storage in one central location adjacent to the resort, thereby streamlining the administration of the site.
In the long-term, the owners at Grand Isle are adopting a two-pronged strategy. "We want to expand our activities in terms of what we offer guests," explains Castle. "We also want to be more focused on the sales of the units now that we have a resort that is functioning. We are working to help our current owners who want to offer their units for resale."
For Castle, Grand Isle is the perfect mix of business and pleasure–he vacations in Exuma during the spring and is back and forth attending to the resort's affairs for the rest of the year. He says he is passionate about bringing more people to the island, to experience it for themselves, saying: "The lifestyle is so unique. You immerse yourself in a completely different culture.
We have a job to market Exuma and bring some awareness to the area of Emerald Bay."