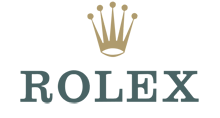 Swiss watchmaker Rolex and Bahamian luxury brand retailer John Bull have announced the opening in Nassau next September of a Rolex Technical Institute and the launch of the first Rolex technician training course.
The opening of the centre is a product of the partnership between the Rolex affiliate in The Bahamas and John Bull.
Upon completion of the one-year training course, Rolex technicians will be able to service a Rolex watch in conformity with the strict criteria that Rolex uniformly requires of its certified personnel throughout the world.

"Rolex is very proud to be able to bring its know-how to this part of the world and give Bahamians the opportunity to learn watchmaking professions according to the brand's criteria," says Alexandre Tabary-Devisme, general manager of Rolex Caribbean Ltd.
Fred Hazlewood, president of the John Bull Group of Companies, adds: "This is the beginning of a magnificent undertaking and we can only thank Rolex for having so elegantly embodied one of its cardinal values: the spirit of enterprise."
The training programme is set to be extended to candidates from other Caribbean and Central American countries.
The launch of the training centre comes shortly after the recent opening of a Rolex boutique in Atlantis Paradise Island, inaugurated in November 2014. A second outlet is planned for the Baha Mar resort complex due to open later this year.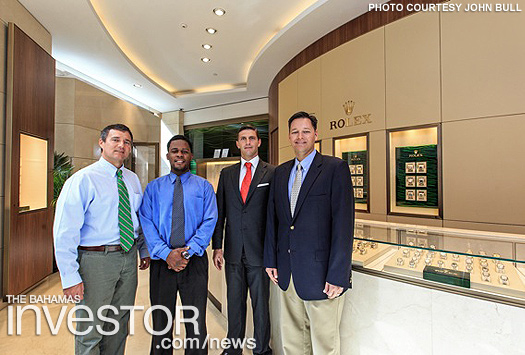 Pictured: (left to right) Rick Hazlewood, John Bull watch division manager; Mauricio Cash–the first Bahamian candidate for the Rolex Technical Institute from John Bull; Alexandre Tabary-Devisme, Rolex Caribbean Ltd general manager; and Duane Roberts, John Bull CEO. (Photo courtesy John Bull)