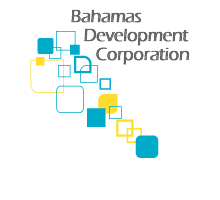 JACKSON, MS / ACCESSWIRE / January 4, 2017 / Bahamas Development Corporation (OTC PINK: BDCI) has executed an Asset Purchase Agreement (APA) to acquire a fast-growing wholesale turnkey performance lifestyle apparel company. The apparel company is focused on the "HOT" Athleisure category and has existing operations and distribution channels throughout the United States and Caribbean.
The apparel company has a multi-year operating history and currently generates revenue in excess of $1 million per year. The acquisition has been structured to avoid any dilution to BDCI. One of BDCI's Officers is obtaining a loan he is personally guaranteeing.

The business has established distribution channels in place, including Outdoor Retailers, Specialty Retailers, and many of the world's leading resorts. The acquisition accelerates BDCI's business strategy of developing revenue streams in the United States and the Caribbean.
The apparel company benefits from excellent supply chain relationships both in the United States and overseas. A focus on proprietary fabrics has allowed them to flourish in one of the hottest growth categories in the apparel industry. The Company has exclusive business designs, and they manufacture and distribute performance lifestyle apparel in the "HOT" Athleisure category.
BDCI has an ideal opportunity to rapidly expand existing and new distribution channels. This includes building on existing Internet and Amazon platforms, and increasing the current B2B business. Competitive advantages are already in place that will allow the business to continue to grow and flourish.
Included in the purchase is inventory; equipment, social network profiles and domains; Website, including e-Commerce, Amazon, FB, Twitter, Instagram platforms. The current business is predominantly wholesale to the trade only. Sales and Marketing Representatives are already in place, as are supply chains, customer services, operations, and production.