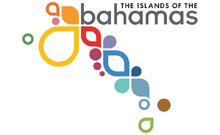 WASHINGTON, DC – The Bahamas Ministry of Tourism's (MOT) Romance Department held its latest signature bridal event at the Omni Shoreham Hotel in Washington, DC, May 1.
The event, which was attended by scores of newly engaged couples seeking destination weddings, also featured wedding vendors from The Bahamas, a Junkanoo rush out, Bahamian fashion show and live entertainment by Preston "Puzzle" Wallace.
The Bahamas was named the Leading Wedding Destination at the World Travel Awards in Morocco in December 2015.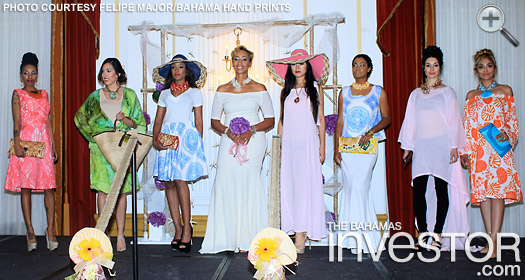 Pictured: Models in resort wear designed by Bahama Hand Prints. (Photo courtesy Felipe Major/Bahama Hand Prints)
Freda Malcolm, director of romance at the MOT said: "The Ministry has been creatively aggressive in getting its romance message out. It is important that we go into these key feeder markets, such as Washington, to tell our story and showcase our beautiful country."
The MOT also held other Signature Bridal Shows in Atlanta, Georgia, Orlando, Plantation and Boca Raton, Florida and in Houston, Texas.
Bahamian wedding providers including Hollis Cosmetics & Spa, Jim Whitehead Wedding Planning Events, The Nassau Florist, McKenzie's Photography & Videography services, Chevette Williamson Jewelry Designs and Bahama Handprints exhibited their goods and services.
They each provided the future brides with a $250 credit voucher towards the purchase of their respective services.
Attendees participated in a Bahamian style "#IDoWed" game, which quizzed the couples on how well they knew their spouses, The Bahamas and each other's impression of The Bahamas.
Couples got an opportunity to photograph themselves at the event and tweet their photos to family and friends on Instagram for more prizes. Chris Hopkins and Nikki Hall of Washington won
Winning the grand prize award, a complimentary three days, two nights stay for two at the British Colonial Hilton Resort in Nassau, was won by Brittany Gomes of Silver Springs, Maryland.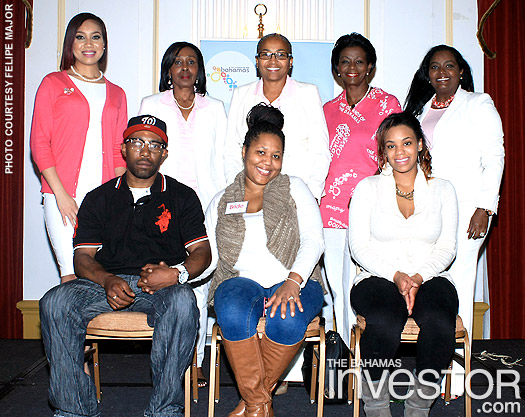 Pictured: Representatives from the MOT and winners at the signature bridal event held in Washington, DC May 1. Left to right: Vandia Sands, MOT-Washington; Cecile Torrence, MOT-Plantation; Freda Malcolm, director of romance, MOT; Ava Burke, MOT; Earnestine Moxyz, MOT-Plantation, and seated are winners, Chris Hopkins, Nikki Hall and Brittany Gomes. (Photos courtesy Felipe Major)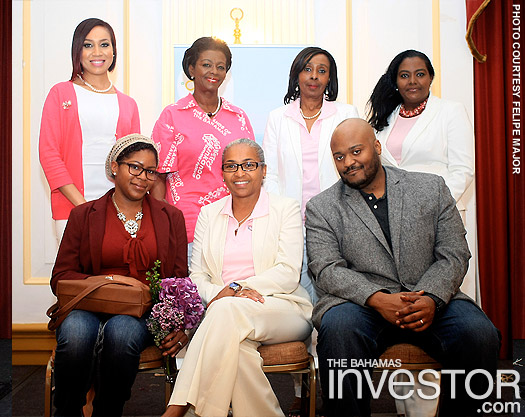 Pictured: The recent winners from Washington, DC in The Bahamas' 16 Islands, 16 Weddings Contest also attended The Bahamas' Signature Bridal Event in Washington, DC. Left to right: (standing) Vandia Sands, Ava Burke, Cecile Torrence, Earnestine Moxyz and seated Rachelle Powell-Stover, Freda Malcolm, MOT director of romance, and George Stover. (Photos courtesy Felipe Major)