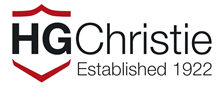 Deep Water Cay, a rustic fishing camp turned luxury semi-private island retreat, has come on the market with a limited opportunity to purchase turn-key homes.
Local real estate professionals were briefed about the amenities and ownership opportunities available at the relatively unknown, island development. The high-end residential offering is located just off Grand Bahama's East End, a 45-minute plane ride from Fort Lauderdale and roughly 30 minutes away from New Providence.
The briefing and reception was held last week at the Old Fort Bay Club. The event was hosted by HG Christie, the exclusive listing agent.

A relatively small development, Deep Water Cay could accommodate 40 to 50 families on half-acre plots valued around $400,000 each.
However, Deep Water Cay's spokesperson, Robert Burnett, doesn't expect anywhere near that many homes to be built.
"I think we're probably going to have half of that density," he says. "People will buy multiple lots and therefore have an acre, not half an acre. At most you're probably looking at 25 homes realistically."
Currently, the development has eight home owners, all from North America.
To get to the island residents either fly direct via private plane, or fly commercially into Freeport, then take a four minute ferry between the mainland and the cay.
Beachfront homes run along the length of the 2.5-mile long cay and costs between $1.9 million to $2.2 million to construct, roughly around $500 per sq ft.
Homeowners' Association (HOA) fees total $8,000 per year. The fee does not include homeowners' insurance. It does, however, include the use of all common areas and access to all amenities.
Deep Water Cay features a welcome centre, a dry storage facility for boats up to 33 ft long, a landing dock, a 4,000 ft private runway with onsite Bahamas customs clearing facilities, a fitness center, pool, marina and a lodge. At the lodge residents can enjoy fine dining, after dinner entertainment, and a bar and grill.
There are also flat boats and deep sea fishing vessels, scuba equipment, kayaks and paddle boards available for use.
Buyers could opt to construct their own home, or choose to have the developers build one of their three prototypes and simply modify the home to reflect their own personal taste and style.
The developer's estate design plans include the Hawksbill, which offers a lock-off option; the two-story Tamarind; and the Sea Fan with its expansive great room and vaulted ceilings.
The trio of four-bedroom, 4.5 bath homes all offer expansive water views and private wading pools.
The homes come standard with fully furnished interiors, air-conditioning (central and split HVAC systems), central security systems, hurricane-rated windows and exterior doors, cistern water storage, Energy Star rating throughout and Baldwin hand-crafted, quality hardware.
Buyers do not have to utilize the developer's design plans, or its approved construction group, although there is a restrictive covenant with design guidelines. Approval comes from a design review committee of three.
Bennett assures that it is a "quick and easy" process.
Currently, there are four fully furnished homes for sale – two cottages and two estate homes.
The properties are elevated and most homes have a back up generator. Water is provided through an on-site reverse osmosis system.
There is also a rental programme with 60-40 income split between the homeowners and developers respectively. Estate homes rent for $1,900 a night, while the cottages rent for around $1,200.
Plans are on the drawing board to possibly construct a boutique hotel of fewer than 40 rooms.
"We have an owner who is totally committed to the development," says Burnett. "We have a government that's been supportive and we have more people coming. We're rolling out the red carpet for potential buyers and spreading the word about this very special place."
tblair@dupuch.com