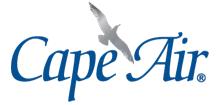 BIMINI, Bahamas, December 8, 2015 /PRNewswire/ — Cape Air has partnered with Resorts World Bimini (RWB) to bring regularly scheduled commercial seaplane service back to North Bimini, a service that has not been available since 2005. Under the new partnership between Cape Air and RWB, scheduled flights will beginDecember 21, 2015 with two daily flights between Fort Lauderdale-Hollywood International Airport and Bimini's North Seaplane Base (NSB) at Resorts World Bimini. Beginning January 18, 2016, four daily flights will operate between Fort Lauderdale and North Bimini. In addition, two daily flights will operate between Watson Island Seaplane Base in Miami and Bimini.

"We are thrilled with these additions to our Caribbean route map and look forward to continued growth in the region," said Linda Markham, President of Cape Air. "Cape Air is delighted to serve Florida and the Bahamasby providing additional transportation options that will benefit travelers and locals alike."
RWB President Ed Farrell said the resort is pleased to be able to offer such an important service to the people of Bimini and to those wishing to visit the island.
"Regularly scheduled sea plane service was an important service for the island, and the absence of this service created a degree of hardship for its people," he said. "Resorts World Bimini is pleased to be a part of this new partnership which will provide another travel option, making life that much easier for the people of Bimini, and offering a unique experience for visitors who wish to vacation there."
Passengers can now book their reservations on capeair.com or by calling 800-CAPE-AIR. A special introductory promo fare of $250 round trip is available on travel between December 21, 2015 and February 4, 2016. Reservations must be booked between November 17 and December 17, 2015.
"The Bahamas Ministry of Tourism is pleased to welcome Cape Air's service to Bimini" said Joy Jibrilu, Director General of the Bahamas Ministry of Tourism. "The island offers so much for visitors to see and do, particularly in terms of its water activities, which makes the Fort Lauderdale Boat Show such a perfect backdrop to kick off this exciting news. We hope that travelers from the Miami/Fort Lauderdale market will take advantage of this new air service," she added.
Cape Air will be flying Cessna Caravan Amphibians on this route. The Cessna Caravan Amphibian is a nine passenger, high wing, turboprop aircraft with the capability to land either on water or on the ground.
Cape Air has been offering frequent daily flights throughout the Caribbean since 1998. With its southern hub in San Juan, Cape Air operates more than 100 daily flights to St. Thomas, St. Croix, Tortola, Vieques, Mayaguez, Culebra and Virgin Gorda. Located just 50 miles off the coast of Florida, Resorts World Bimini is a 750-acre luxury Caribbean beachfront resort and casino, located on North Bimini Island, The Bahamas. The resort features lavish accommodations, a wide variety of exclusive amenities and direct access to Bimini's array of world-renowned vacation activities.
About Cape Air
Now in its 26th year, Cape Air is one of the largest regional airlines in the United States annually flying over 750,000 passengers to destinations around the world including New England, New York, the Caribbean, the Midwest, Micronesia, Florida, and the Bahamas. With a fleet of eighty three Cessna 402s, two ATR-42s, four Britten-Norman Islanders, and two Cessna Caravan Amphibians, the employee-owned company operates up to 550 flights per day. Based in Hyannis, Massachusetts, Cape Air also operates flights under the Nantucket Airlines brand. Cape Air is a codeshare partner with United Airlines in the Caribbean and American Airlines in the Midwest. In Micronesia Cape Air operates as United Express. In addition, Cape Air has ticket and baggage agreements with most major airlines. Cape Air's unique brand of customer service, MOCHA HAGoTDI,* has earned the airline several accolades, including "One of the Top Ten Small Airlines in the World" by Conde Nast Traveler. The airline has been recognized for outstanding philanthropy in the communities it serves and Cape Air Founder and CEO Dan Wolf was recipient of the Ernst & Young Entrepreneur of the Year™ Award. More: CapeAir.com
About Resorts World Bimini
Located just in The Bahamas just 50 miles east of Miami, Resorts World Bimini is a 750-acre luxuryCaribbean beachfront resort and home to turquoise waters, miles of white sand beaches, a world-class casino and six restaurants and bars. Resorts World Bimini and its dedicated cruise ship, Bimini SuperFast, are owned by The Genting Group, (www.genting.com), a global company founded in 1965, operating destination resorts in Malaysia, Singapore, South Korea, the United Kingdom, the Bahamas and the United States. Genting has more than 50 years of experience in the travel and leisure industry and collectively employs approximately 60,000 people while offering an unparalleled resort experience to over 50 million visitors a year worldwide.