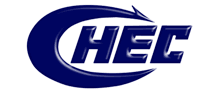 China Harbour Engineering Co (CHEC) has recommenced work on the $39 million North Abaco port development in Coopers Town, following the completion of the Supplemental Environmental Impact Assessment.
Following the discovery of environmental setbacks that caused work to halt temporarily at the Coopers Town construction site earlier this year, CHEC says the project is back on schedule.
"We have everything in place that we need to complete the project," said project manager Andy Du.

"We are working hand-in-hand with the government and the people of Abaco to make sure this port construction is a success and will improve opportunities in North Abaco."
Once complete, the 45.4-acre, state-of-the-art port facility is expected to generate dozens of jobs and create new business opportunities in the growing North Abaco community. The port concept includes an inland port and harbour with a 2.8 acre basin and 6.58 ft draft.
Post groundbreaking in late 2014, a blue hole was discovered and a Supplemental Environmental Impact Assessment had to be done as a guide to ensure complete safety during the construction period. CHEC will soon host a town hall meeting to update the public of the progress on the port as construction continues.