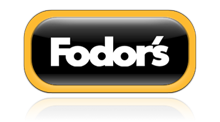 ELEUTHERA, The Bahamas, September, 2014 /PRNewswire/ — Fodor's Travel, the leading name in travel guides for more than 75 years, today announced that The Cove, Eleuthera Resort and Spa has been recognized as a 2014 Fodor's 100 Hotel Award winner. This distinction designates The Cove, Eleuthera as an outstanding hotel as selected by Fodor's editors and travel experts, recognizing high style, excellent service and a remarkable experience for guests.
Each year, Fodor's Travel invites their roster of 500 global contributors to nominate the best hotels in the destinations they live and write in. Fodor's senior editorial team deliberated on over 4,000 Fodor's Choice picks, poring over the list for months and narrowing their top selections into eight categories.

The Cove, Eleuthera was named to the "Beach Getaways" category. As a 2014 Fodor's 100 Hotel Award-winning property, The Cove, Eleuthera will be featured on Fodors.com. A complete list of all 100 selected hotels is available at fodors.com/hotel-awards/2014/.
"The Cove, Eleuthera Resort and Spa is honored to be recognized as 2014 Fodor's 100 Hotel Awardwinner," said Sidney D. Torres, IV, owner and developer of the resort. "It has been about a year and a half since our multimillion dollar transformation and we are honored to have earned this prestigious distinction in the same category as luxury hotels The Breakers, Palm Beach and Four Seasons, Costa Rica."
The Cove, Eleuthera was recognized by Travel + Leisure as an "It" Hotel and made T+ L's list of Best New Hotels of 2014; Trip Advisor's Top 5 Hotels in the Caribbean and received a 2014 Traveler's Choice Award. The resort was named the Development of the Year Award at the Caribbean Hotel & Resort Investment Summit in Miami earlier this year.
PRE-HOLIDAY SPECIAL-BOOK BY OCT. 15
Relax at The Cove, Eleuthera and beat the holiday rush!
• Book 5 nights and get 2 nights stay free
• Book 4 nights get 1 night stay free
• Book 3 nights and get 1 night free
Must reserve by Oct. 15 and travel by Dec. 19
Package does not include 3 bedroom villas.
The Cove, Eleuthera Resort and Spa www.thecoveeleuthera.com is a luxury boutique hotel offering 70 rooms in a myriad of villa and suite combinations. The resort was transformed from a hurricane damaged 20-room resort by developer Sidney D. Torres IV, who personally oversaw the design and construction of the property, into a modern resort offering every amenity in a unique idyllic and tranquil natural environment, spread over 40 lush acres located on the northwest side of Eleuthera in The Bahamas. The Cove is gated, private, and offers guests two pink sand beaches, a 110 ft. Infiniti pool and a natural grassy point that extends 500 feet over the Caribbean water. Guests have a range of accommodations to choose from. They can enjoy the serenity of The Bahamas in a well-appointed oceanfront 3-bedroom villa complete with private staff, pool and outdoor shower, or an oceanfront Caribbean Cove suite, only steps from the water. Imported cashmere zoysia grass covers the property. A new spa and gym was added this spring.
For more information about The Cove, Eleuthera Resort and Spa visit: thecoveeleuthera.com or call 888-776-3901.