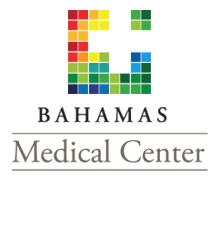 Washington, DC, August 24, 2014 –(PR.com)– Looking to step into the sun and spotlight its acclaimed healthcare services, yet remain in step with images of crystal-clear water beaches, Bahamas Medical Center has been named a sponsor of the World Medical Tourism & Global Healthcare Congress, Sept. 20-24, 2014, in Washington, D.C., the Medical Tourism Association® announced today.
"It's better in The Bahamas, most every tourist already knows that," said Barry Rassin, president of Doctors Hospital Health System, a network that includes Doctors Hospital and Bahamas Medical Center. "What we want to let medical tourism patients know is that they can get better in The Bahamas as well."

Soaring healthcare prices and long waiting lines for medical procedures are two factors already driving medical tourism patients to Bahamas Medical Center. Rassin said these medical tourism patients, whether they are underinsured, uninsured or looking to save on the high cost of elective surgery, are doing their homework – and their research adds up well for Bahamas Medical Center.
With eight private rooms, the focus at Bahamas Medical Center has been on personal, recuperative care since reopening in 2012. To complement its focus on medical tourism, the hospital offers plastic and cosmetic surgery, high-intensity focused ultrasound prostate treatment, anti-aging services, bariatric surgery and other weight-loss procedures, orthopedic surgery, and an executive physical examination among other treatments.
Renée-Marie Stephano, president of the Medical Tourism Association®, said healthcare services in The Bahamas stand to take advantage of proximity to the United States, accreditation, competitive pricing, and English-speaking staff and doctors.
The World Medical Tourism & Global Healthcare Congress attracts some 3,000 key stakeholders – hospital administrators, doctors and clinicians, employers, government policy makers, insurance executives, facilitators, and hospitality and tourism interests – from across the globe to share their experiences and identify and solve issues that bear significantly on the industry. For a preliminary list of speakers, go to: medicaltourismcongress.com.
The Congress agenda features the 5th Ministerial Summit, Global, the 3rd Medical Directors Summit, the 2nd Global Women's Leadership Summit, regional and industry forums, and educational workshops included among more than 1,000 networking meetings for up to 200 qualified buyers of healthcare. Participants, sponsors and invited speakers can keep abreast of Congress updates at www.MedicalTourismCongress.com or make an impact today on the Congress networking platform at mtcongress.com.
About the Medical Tourism Association®
The Medical Tourism Association® is the first membership-based international nonprofit trade organization for the medical tourism and healthcare industry made up of top international hospitals, healthcare providers, medical travel facilitators, insurance companies, and other affiliates committed to promoting the highest level of quality healthcare to patients in a global environment.
Source: MedicalTourismAssociation.com