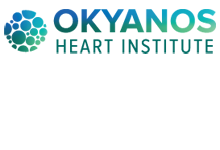 Matt Feshbach, ceo of Okyanos Heart Institute, whose mission it is to bring a new standard of care and better quality of life to patients with coronary artery disease using cardiac stem cell therapy, has challenged his senior executive team to become involved in community initiatives that are important to them, but which also give back to their local communities. Erika Mangrum, svp marketing was selected as a business mentor for Elon University's Entrepreneurship Program. In the new business venture planning class, seasoned executives challenge students with their business plans to help them stand up under fire in a real investor presentation setting.

Elon University's Entrepreneurship Program through the Doherty Center for Entrepreneurial Leadership is ranked nationally in 2013's "Best Colleges" by U.S. News and World Report, Princeton Review, and Fiske Guide.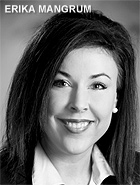 "Erika's faculty experience from the University of California and her love of teaching makes academic mentoring a perfect fit for her," said Feshbach. "I strongly believe that an executive team that is in-volved with giving back through local community service makes a more effective team, simply by be-ing in tune with people's needs. A group which ac-tively gives back to the community is made stronger by a combined purpose of volunteer efforts."
Mangrum was a 2008 recipient of the National Association of Women Business Owners "Business Woman of the Year" award, and was recognized in Business Leader Magazine as a "Woman Extraordinare". In 2007, her company was recognized by the Inc 5000 for one of the fastest growing companies in the U.S.
"I enjoy working with the students", said Mangrum. "I find their energy and talent refreshing, and the ideas they have for products and services that can contribute to the future is exciting. It is good that they are getting guidance early as getting a business off the ground is not for the faint of heart. The better prepared they are with the hard road ahead, the more likely they are to succeed."
The entrepreneurship program at Elon goes beyond encouraging participants to start new ventures. The major is designed to create entrepreneurial leaders who are able to identify opportunities; develop and implement creative solutions and plans; analyze resource needs and availability; manage risks; and develop the ability to execute plans to achieve desired goals. The entrepreneurship curriculum is part of the Martha and Spencer Love School of Business, which is accredited by AACSB International, the Association to Advance Collegiate Schools of Business, the highest possible accreditation in business education.
Gary Palin is a senior lecturer of entrepreneurship at the Love School of Business at Elon University and selected Ms. Mangrum to serve as a mentor. "Based on her prior success as an entrepreneur and her experience teaching at the collegiate level, I thought Erika would be the perfect addition to our professional mentor network," said Palin. He was a founding member of the MIT Global Startup Workshop Board of Advisors, founder of the Social Entrepreneurship and Education Consortium, and founder of the Entrepreneurship and Education Network. Palin was named a recipient of the 2008 Excellence in Entrepreneurship Education Award from the Acton Foundation for Entrepreneurial Excellence. For more information about the program, contact Professor Palin or the university atelon.edu
About OKYANOS HEART INSTITUTE: (Oh – key – AH – nos)
Based in Freeport, The Bahamas, Okyanos Heart Institute's mission is to bring a new standard of care and a better quality of life to patients with coronary artery disease using cardiac stem cell therapy. Okyanos adheres to U.S. surgical center standards and is led by Chief Medical Officer Howard T. Walpole Jr., M.D., M.B.A., F.A.C.C., F.S.C.A.I. Okyanos Treatment utilizes a unique blend of stem and regenerative cells derived from one's own adipose (fat) tissue. The cells, when placed into the heart via a minimally-invasive catheterization, stimulate the growth of new blood vessels, a process known as angiogenesis. The treatment facilitates blood flow in the heart and supports intake and use of oxygen (as demonstrated in rigorous clinical trials such as the PRECISE trial). The literary name Okyanos ("Oceanos") symbolizes flow. For more information, go to http://www.okyanos.com