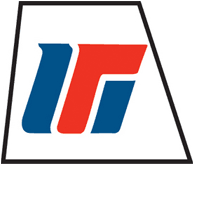 NASSAU, Bahamas, July 5, 2013 (GLOBENEWSWIRE) — Ultrapetrol (Bahamas) Limited (Nasdaq:ULTR), an industrial transportation company serving marine transportation needs in three markets (River Business, Offshore Supply Business and Ocean Business), announced today that on July 10, 2013 the Company will redeem all $180 million of its outstanding 9% First Preferred Ship Mortgage Notes due 2014.

The Depository Trust Company ("DTC") was advised of the redemption on June 10, 2013. For more information, note holders can contact the paying agent M&T Bank/Wilmington Trust at dmonakil@mtb.com.
About Ultrapetrol
Ultrapetrol is an industrial transportation company serving the marine transportation needs of its clients in the markets on which it focuses. It serves the shipping markets for containers, grain and soya bean products, forest products, minerals, crude oil, petroleum, and refined petroleum products, as well as the offshore oil platform supply market with its extensive and diverse fleet of vessels. These include river barges and pushboats, platform supply vessels, tankers and two container feeder vessels. More information on Ultrapetrol can be found atwww.ultrapetrol.net.