Source:
Date:
Updated:

Globe Newswire
Wednesday, May 29, 2013
Wednesday, May 29, 2013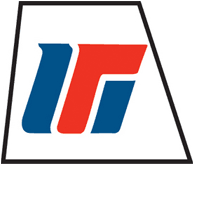 NASSAU, Bahamas, May 28, 2013 (GLOBE NEWSWIRE) — Ultrapetrol (Bahamas) Limited (Nasdaq:ULTR), an industrial transportation company serving marine transportation needs in three markets (River Business, Offshore Supply Business and Ocean Business), announced today its intention to offer to sell, subject to market and other conditions, $200.0 million aggregate principal amount of its senior secured notes due 2021 (the "Notes"). Ultrapetrol plans to use the net proceeds of the offering to fully refinance its existing $180 million aggregate principal amount of its senior notes due 2014, as well as for general corporate purposes.

This press release does not constitute an offer to sell or the solicitation of any offer to buy any securities. The offering will be made only to qualified institutional buyers in accordance with Rule 144A under the Securities Act of 1933, as amended (the "Securities Act") and non-U.S. persons in accordance with Regulation S promulgated under the Securities Act. The securities to be offered have not been registered under the Securities Act, or any state securities laws, and unless so registered, may not be offered or sold except pursuant to an exemption from, or in a transaction not subject to, the registration requirements of the Securities Act and applicable state securities laws.
About Ultrapetrol
Ultrapetrol is an industrial transportation company serving the marine transportation needs of its clients in the markets on which it focuses. It serves the shipping markets for containers, grain and soya bean products, forest products, minerals, crude oil, petroleum, and refined petroleum products, as well as the offshore oil platform supply market with its extensive and diverse fleet of vessels. These include river barges and pushboats, platform supply vessels, tankers and two container feeder vessels. More information on Ultrapetrol can be found at www.ultrapetrol.net.