Source:
Date:
Updated:

Ultrapetrol
Tuesday, December 3, 2013
Tuesday, December 3, 2013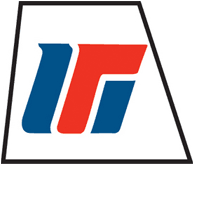 NASSAU, Bahamas, Dec. 2, 2013 (GLOBE NEWSWIRE) — Ultrapetrol (Bahamas) Limited (Nasdaq:ULTR), an industrial transportation company serving marine transportation needs in three markets (River Business, Offshore Supply Business, and Ocean Business), will host a luncheon for the investment community at noon on December 9th in New York.
At the event, the senior management of Ultrapetrol will present the Company's business strategy, growth prospects, financial position, market outlook, and recent developments, followed by a question and answer session.

Attendance at the event requires advance registration. Investors and analysts who are interested in attending the event should contact Bryan Degnan of The IGB Group at (646) 673-9701 or bdegnan@igbir.com for more information. Following the event, an audio recording and a copy of the presentation used will be made available on the Investor Relations section of the Company's website, www.ultrapetrol.net.
About Ultrapetrol:
Ultrapetrol is an industrial transportation company serving the marine transportation needs of its clients in the markets on which it focuses. It serves the shipping markets for containers, grain and soy bean products, forest products, minerals, crude oil, petroleum, and refined petroleum products, as well as the offshore oil platform supply market with its extensive and diverse fleet of vessels. These include river barges and pushboats, platform supply vessels, tankers and two container feeder vessels. More information on Ultrapetrol can be found at www.ultrapetrol.net.