Source:
Date:
Updated:

Ultrapetrol
Friday, November 1, 2013
Friday, November 1, 2013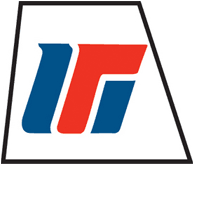 NASSAU, Bahamas, Oct. 31, 2013 (GLOBE NEWSWIRE) — Ultrapetrol (Bahamas) Limited (Nasdaq:ULTR), an industrial transportation company serving marine transportation needs in three markets (River Business, Offshore Supply Business, and Ocean Business), announced today it has taken delivery on October 29th, 2013 of two new Platform Supply Vessels (PSVs) of the 4,500 Class type powered by diesel electric engines, DP2, FiFi1, directly from the building yard in China which have cost about $32.0 million each. The Company initially has funded the vessel purchases with its own cash. Ultrapetrol also exercised an option to purchase a sister vessel on identical terms and conditions. Following delivery of this additional vessel, which is expected in the fourth quarter, Ultrapetrol's PSV delivered fleet will increase to 14 vessels.

Felipe Menéndez, Ultrapetrol's President and Chief Executive Officer, said, "We are pleased to grow our PSV fleet. With the addition of these modern vessels, which are capable of supporting deep sea drilling in both the Brazilian and North Sea and other international markets, we have positioned the Company to both enhance its earnings potential in the near-term and further take advantage of the long-term favorable fundamentals in the offshore supply industry."
Ultrapetrol also announced that notice of cancellation of a Shipbuilding Contract with an Indian shipyard for Hull No. V-387 (UP Onyx) was served on the yard due to excessive delays in delivering the vessel. The appropriate repayment demands have been made under the refund guarantees issued by certain banks.