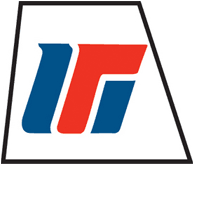 [Note: Any reference to stocks and its underlying recommendation does not reflect the opinion of The Bahamas Investor or any of its contributors.]
NASSAU, Bahamas, March. 12, 2013 (GLOBE NEWSWIRE) — Ultrapetrol (Bahamas) Limited (Nasdaq:ULTR), an industrial transportation company serving marine transportation needs in three markets (River Business, Offshore Supply Business, and Ocean Business), announced today that it will release its first quarter 2014 financial results on Wednesday, May 14, 2014, after the market closes. Ultrapetrol also will host a related conference call on Thursday, May 15, 2014, at 10:00 a.m. Eastern Time, accessible via telephone and Internet with an accompanying slide presentation.

On the call, Mr. Felipe Menendez Ross, President and Chief Executive Officer, and Ms. Cecilia Yad, Chief Financial Officer, will discuss Ultrapetrol's results and the outlook for its three core businesses. There also will be a question and answer session. The call is expected to last approximately one hour and an audio webcast and slide presentation will be available on the Investor Relations section of Ultrapetrol's Web site at www.ultrapetrol.net.
Investors and analysts may participate in the live conference call by dialing 1-800-369-3164 (toll-free U.S.) or +1-517-308-9490 (outside of the U.S.); passcode: ULTR. Please register at least 10 minutes before the conference call begins. A replay of the call will be available for one week via telephone starting approximately one hour after the call ends. The replay can be accessed at 1-800-285-0609 (toll-free U.S.) or +1-203-369-3393 (outside of the U.S.); passcode: 9376. The webcast will be archived on Ultrapetrol's Web site for 30 days after the call.
About Ultrapetrol
Ultrapetrol is an industrial transportation company serving the marine transportation needs of its clients in the markets on which it focuses. It serves the shipping markets for containers, grain and soy bean products, forest products, minerals, crude oil, petroleum, and refined petroleum products, as well as the offshore oil platform supply market with its extensive and diverse fleet of vessels. These include river barges and pushboats, platform supply vessels, tankers and two container feeder vessels. More information on Ultrapetrol can be found atwww.ultrapetrol.net.