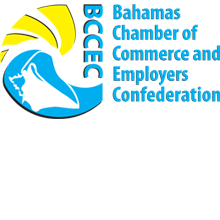 The Bahamas Chamber of Commerce and Employers Confederation (BCCEC)'s newly formed Coalition for Responsible Taxation is taking a cautious approach to the government's proposed introduction of value added tax (VAT), saying that it is a complex issue that needs careful consideration.
Since it was created last month, the coalition has been "quite active" according to its co-chair Gowon Bowe, who said its first few tasks had been writing a letter to the Prime Minister setting out private sector concerns and submitting a report to the Ministry of Finance detailing the macro-economic factors involved.

Bowe said there were many issues that needed addressing, including training and public awareness, possible price increases, frequency of VAT filings, compliance and the economic burden it would place on the Family Islands.
Speaking at a conference organized by the Bahamas Institute of Chartered Accountants (BICA) as part of Accountants Week, Bowe also expressed concern about the government's proposed July 2014 implementation date, saying: "The one thing we cannot afford is failure. We want to make sure we are ready for it."
"This is a radical shift in the way Bahamians pay their taxes, so public awareness is important," he continued.
Bowe's co-chair on the coalition, Robert Myers, echoed this saying that more time was needed for the private sector to become more informed and weigh in on the issue.
"We need the time to have that active and collaborative dialogue. We do not have an issue with raising revenue and the government being able to fund itself, but we cannot do that at the peril of the economy," he said.
Bowe said the coalition was keen to work with the government in exploring alternatives to VAT, as it recognized the need for additional sources of government revenue.
"If you are not part of the solution, you are part of the problem," he said.
"We are not adversaries [with the government]. We are a voice and an advocate for the private sector."
cmorris@dupuch.com