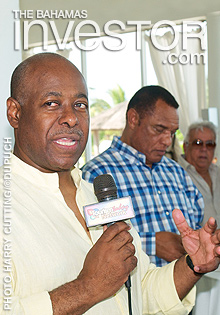 Minister of Tourism Obie Wilchcombe addresses the crowd in Bimini. Pictured to his left is Prime Minister Perry Christie. (Photo Harry Cutting/©Dupuch)
On board to celebrate the vessel's first voyage were Prime Minister Perry Christie and Minister of Tourism Obie Wilchcombe (left) along with President of RAV Bahamas Gerardo Capo (background).
The $100 million cruise ship, formerly a Greek ferry plying the Mediterranean Sea, has been upgraded to include casinos, restaurants, bars and lounge areas.
Resorts World Bimini is offering twice-daily service between Port Miami and Bimini. The high speed vessel, capable of sailing at 30 knots, is the fastest cruise ship in The Americas.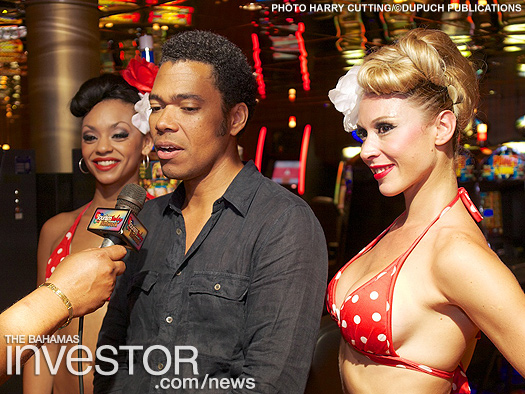 Leslie Bethel, consultant to the joint venture of RAV Bahamas and Resorts World Bimini, speaks to reporters. (Photo Harry Cutting/©Dupuch Publications)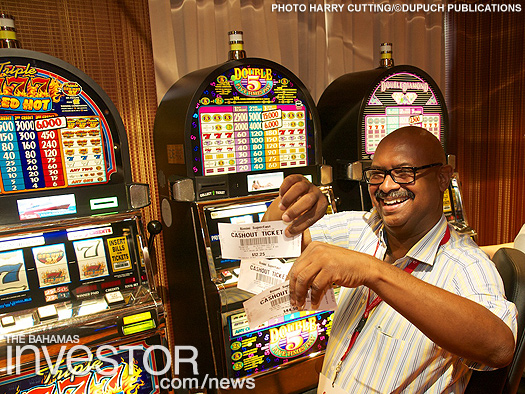 A passenger shows his winning tickets from the onboard casino. (Photo Harry Cutting/©Dupuch Publications)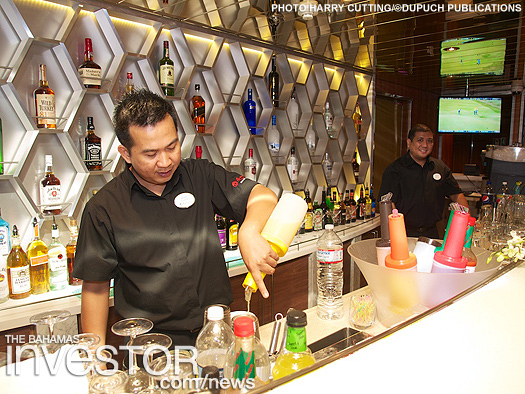 Bartenders taking care of guests. (Photo Harry Cutting/©Dupuch Publications)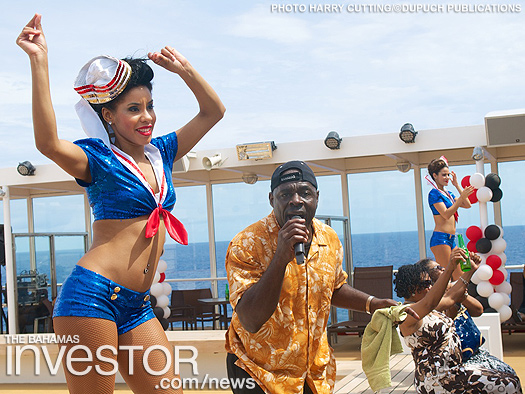 Onboard entertainment included dancers and live music. (Photo Harry Cutting/©Dupuch Publications)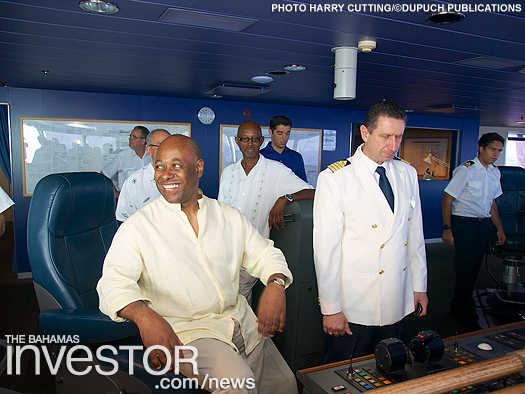 Minister of Tourism Obie Wilchcombe takes the captain's seat. (Photo Harry Cutting/©Dupuch Publications)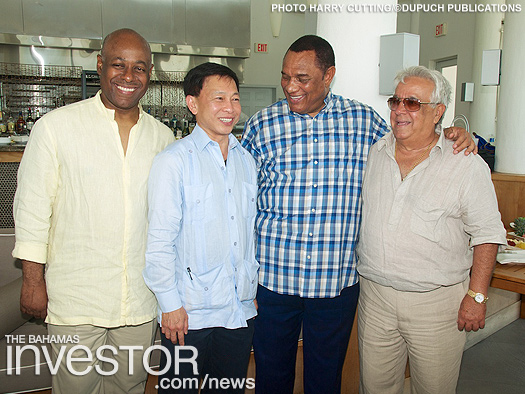 Obie Wilchcombe (left); president of Genting Americas Colin Au; Prime Minister Perry Christie; and RAV Bahamas CEO Gerardo Capo assemble to celebrate the ferry's inaugural voyage. (Photo Harry Cutting/Dupuch Publications)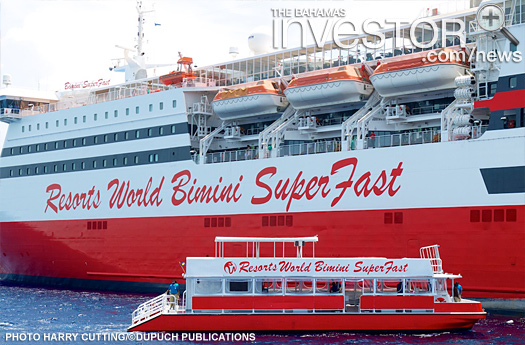 Passengers disembark at their destination in Bimini. Click the photo for enlargement. (Photo Harry Cutting/©Dupuch Publications)