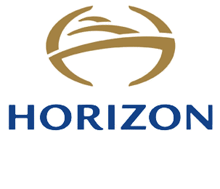 FORT LAUDERDALE, Fla., August 2013 /PRNewswire/ — Horizon Power Catamarans is announcing an addition to their current offerings – now, instead of just building top of the line luxury power cats, the company is offering comfortable, exotic yacht charters to exotic locations. The Horizon PC60 luxury power catamaran, "Sea Boss" is currently booking charters in theBahamas.
"It's an amazing opportunity for people who've never been aboard a power catamaran to experience a luxury yacht charter that is all inclusive," says Richard Ford – Director of Horizon Power Catamarans. "Our new charter process appeals to two demographics; those who simply want to enjoy the exotic islands of the Bahamas on a luxury private yacht with a professional crew, and serious prospective buyers who are interested in "test driving" a full sized power cat themselves."

Power catamarans are edging out traditional yacht charter companies, appealing to those who are nervous or sea-sick aboard sailing yachts. The stable platform, large deck areas and open or closed flybridge provide plenty of room for social lounging and sunning or for privacy and relaxation.
With a full galley, the "Sea Boss" provides plenty of room for the on-board gourmet cook to work magic, and delicious meals are served on deck or in the salon. Fishing, tubing, kayaking and snorkeling can be enjoyed by the whole family.
Horizon currently offers a sample 7-day itinerary that can be customized and tailored to specific charter requirements. "One of the advantages of our charter policy is that we are flexible," says Richard Ford – Director of Horizon Power Catamarans. You can request specific islands to be included in the itinerary, and stay out for much longer than 7 days if desired. We are excited to be able to offer the luxurious PC60 with a professional crew and want each trip to be the experience of a lifetime!"
More information on the Sea Boss and charter opportunities can be found at http://www.horizonpowercatamarans.com/
Media Contact:
Richard Ford , 954-803 8102, info@horizonpowercatamans.com
News distributed by PR Newswire iReach: https://ireach.prnewswire.com