Despite being separated by distinct cultural and political differences and nearly 8,000 miles, The Bahamas and The People's Republic of China have been keenly developing bilateral ties over recent years. As the Asian economic powerhouse has gained influence on the world stage, so The Bahamas has benefitted from strengthening ties in trade, education and finance.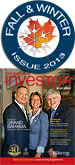 May 23, 2013, marked the 16th anniversary of the establishment of diplomatic relations between China and The Bahamas. Signed bilateral agreements and Memorandums of Understanding have provided a legal framework for Sino-Bahamian cooperation across an ever broadening agenda, from trade and the economy to education and tourism.
In 2011, China gifted The Bahamas the $30-million Thomas A Robinson National Stadium, along with providing a period of technical service support to help with operations.
Another major project, the Airport Gateway, was financed through a concessionary loan provided by the Chinese government at a two per cent interest rate. The $60-million project broke ground in 2011 and encompasses approximately 6.2 miles of road and other ancillary work linking the airport to near the downtown area of Nassau.
On the commercial side, the $3.5-billion Baha Mar mega-resort complex on Cable Beach is reaping the benefits of Chinese involvement. The developer gained a $2.45-billion concessionary loan from the Export-Import Bank of China (China EXIM Bank), in addition to a $150-million investment from China State Construction America Inc, which is the project's general contractor.
Education exchange
In 2011, China took steps to deepen cooperation with the wider Caribbean region. At the third China-Caribbean Economic and Trade Cooperation Forum, China said it would provide $1 billion in preferential loans in support of regional economic development.
The Asian nation also promised to provide 2,500 training opportunities for Caribbean countries and 30 opportunities for Caribbean nationals to receive master's degrees from China.
Educational partnerships between China and The Bahamas are not new. The Confucius classroom, which began in 2009 through a tripartite initiative undertaken by The College of The Bahamas (COB), the office of Chinese Language Council International and Nanjing University of Information Science and Technology, has since expanded to become the Confucius Institute, officially launched in October 2012. According to COB statistics available up to press time, approximately 100 students have studied Mandarin at the institute.
Moreover, the Chinese Embassy offers six full scholarships to Bahamians each year. At press time, there were about 30 Bahamians students studying in China on Chinese scholarships, according to the Chinese Embassy. The Chinese government also has an annual quota of 30 short-term training programmes, which it offers to Bahamian officials and technical personnel.
Win-win scenario
China and The Bahamas have realized a "win-win" scenario through mutual cooperation, says Hu Shan, the resident Chinese Ambassador to The Bahamas. According to Chinese government statistics, The Bahamas had invested in 194 projects in China at a cost of $187.7 million up to 2012.
"For the past few years, the bilateral trade volume between China and The Bahamas has been growing steadily," says the ambassador. "According to preliminary statistics from China customs, the bilateral trade volume in 2012 reached $708.962 million, up by 15.6 per cent year on year."
One Bahamian business trading actively with China is Freeport's Vtrade Company Ltd. Vtrade has five distinct businesses: wholesale and distribution; manufacturing and assembly; third party logistics; quality control in China; and freight forwarding and shipping agent services.
"It's not hard to buy from China, but it is hard to buy 'right' from China," says company president Rob Myers. In 2012, Myers launched his operation. He works out of an 86,000 sq ft bonded warehouse in Grand Bahama located within one mile of one of the largest shipping hubs in the region.
"In China, you have hundreds of companies selling the same product, so finding the reputable ones that will live up to their commitments is sometimes a challenge." As vice chairman of the Bahamas Chamber of Commerce and Employers' Confederation, Myers confirmed that there are a number of medium and large Bahamian companies buying direct from a few key Chinese manufacturers on a consistent basis.
Vtrade works with 35 Chinese manufacturers, purchasing a full range of products, totalling more than 600 items. "We have to buy in volume, ship in volume and sell in volume to make the model work," says Myers.
To do business with China, he explains, Bahamian companies must have three things: cash; the volume to support buying in bulk; and the ability to wait 90 to 120 days to receive their products. "Companies that do not have these options are better off buying from other sources as the risk, cost of goods, shipping costs and delivery time would erode any benefit that may have been gained," says Myers.
The Bahamian market for many products is just too small to support the required factory minimum order quantities. "The fact is that smaller companies across the Caribbean are forced to buy from the US due to their smaller volume requirements," says Myers. "Caribbean retailers may be buying US-branded products, but much of this product is made in Asia."
Chinese investors
Despite a growing number of high-net-worth individuals, China's private citizens are not investing in The Bahamas in any great numbers as yet. Ethan Quant, president of Progressive Consumer Services Ltd, has been eyeing China for a number of years. Progressive Consumer Services started operations in 2007, primarily as a mortgage brokerage firm before expanding into a full service financial and corporate service provider.
"On one end we have an international marketplace all looking to attract Chinese investors, but don't know how to do it," says Quant. "On the other end we have Chinese investors overly cautious and not sure what to invest in." 
Based on discussions with government officials and Chinese businessmen, Quant has recognized several areas into which he feels Chinese investors would be willing to place their funds: infrastructure development and construction; agriculture; real estate; telecommunications; and tourism. 
"I would look at putting The Bahamas in a position to be used as a gateway to the rest of the Caribbean," Quant advises. "I think if you work towards that end we would have a better chance for real business success with our Chinese counterparts."
Interest in real estate is already gaining some momentum, with Chinese investors most likely looking to buy a slice of the Baha Mar development, says Peter Dupuch–a fully licensed real estate broker and property appraiser with 20 years of experience. A development such as Baha Mar offers investors an exclusive selection of residential properties, situated along one of The Bahamas' most well-known beaches. Ownership of a luxury residence–branded by Rosewood, Mondrian and Grand Hyatt–offers tax-free rental income, tax-free capital gains, permanent residency and no income tax in The Bahamas.
"They are buying with the hope that they can realize better return on their investment, either with income producing vacation-type properties or what they think will be property that will increase in equity over the long term," says Dupuch, who is owner of ERA Dupuch Real Estate, a full-service Bahamas real estate agency. 
When it comes to the residential sales component of the mega development, Baha Mar's senior vice president of administration and external affairs, Robert Sands says that developers are "encouraged by the numbers" coming not only
from Asia, but also from the Middle East and North America, as well as locally.
Chinese tourists
The key to attracting Chinese tourists in any significant numbers to The Bahamas lies in this destination's ability to develop the necessary airlift.
Ambassador Hu argues that the easing of visa requirements is even more important, as airlift is linked to demand. He says there are around 2,000 Chinese tourists coming to The Bahamas annually, compared with the roughly two million Chinese nationals travelling to the US each year.
"With a limited number of Chinese tourists coming to The Bahamas, of course airlines would be unwilling to open a new route. It is not profitable. Step one is attracting more Chinese tourists by easing the visa requirements. The second step is to have the direct air route," says the Chinese ambassador.
Trading partners
While China and The Bahamas continue to step up cooperation, intensify partnerships and forge more meaningful relationships, Bahamian Foreign Affairs Minister Fred Mitchell says this in no way impacts The Bahamas' relationship with the jurisdiction's number one trade partner and ally, the US.
"[Our] relationship with the US is rock solid," says Mitchell. "It is possible to do business with China and with the United States without damaging our relations with the US in any way. Each country pursues policies perceived to be in their best interests. Our international relationships are governed by [mutual respect] in our dealings with all nations, whether near or far."
For its part, China sees the continued development of ties with The Bahamas as part of a regional economic strategy and nothing more. "The cooperation between China and The Bahamas has no political strings attached," says Ambassador Hu. "China stands ready to deepen the economic and trade relations with all Caribbean countries, including The Bahamas."