In June 2004, several senior representatives from investment agencies around the Caribbean met in Trinidad to discuss how best to further the interests of their organizations and the region as a whole. The result was the Caribbean Association of Investment Promotion Agencies (CAIPA).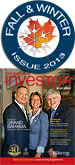 CAIPA is an umbrella organization through which Caribbean investment bodies can pool their knowledge, access technical support, develop links with other countries and work together to brand the region as an attractive investment destination. The organization secured funding from the European Union through its PROINVEST programme, which supports investment in African, Caribbean and Pacific states and was officially launched in November 2007. To date, 19 investment promotion agencies (IPAs) have joined CAIPA. Members include
The Bahamas, the Cayman Islands, and the Turks & Caicos Islands.
CAIPA is led by a secretariat from the Caribbean Export Development Agency (Caribbean Export)—the trade promotion and investment arm of CARIFORUM. This secretariat works alongside a board of directors led by a president. The current incumbent of this title is Ronald Theodore, who is also the vice president of promotion and marketing at Grenada Industrial Development Corp. Theodore was elected during CAIPA's second annual general assembly conference, which was held in Nassau at the end of 2012, and hopes that during his tenure he will see the Caribbean receive more exposure internationally. 
"I would really like to see the Caribbean be recognized for its investment potential," he says. "We need to learn from our strengths and improve on our weaknesses. To attract investment we cannot continue doing things the way we have been. 
"The world is changing and economies are changing. The years of sitting and waiting for the investor to come to your shores are over. We need a more targeted approach. We have to improve our business climate. It is not just getting the investment, you must have the support structure and the investment model."
Strategic approach
According to the United Nations Economic Commission for Latin America and the Caribbean, $4.443 billion flowed into the Caribbean in 2011 from foreign direct investment (FDI). The Bahamas was second only to The Dominican Republic in terms of its share—recording $840 million in FDI for the year, due mainly to the multi-billion-dollar Baha Mar mega-resort and casino, which is the largest project of its kind in the Caribbean and is financed by the Import-Export Bank of China (see pg 58). 
While FDI dipped during the recessionary years after 2008, interest in the region remains steady and CAIPA wants to take advantage of this to build a recognizable brand. The organization wants to bring its members together to create common legislation, standards and incentives, making it easier for investors to cross borders. 
In August last year, CAIPA and Caribbean Export established a regional investments promotions committee to draft a regional development policy on best practices and strategies for investment. CAIPA hopes that this coordinated approach will deliver economies of scale and help the region market itself in a more coherent manner.
"We are all in this together," says Theodore. "Even though we are 19 member states, the needs of the investment agencies are quite similar. We have a clear idea of the common needs and we try to create programmes to strengthen the capacities of the IPAs in those areas."
Targeting markets
While each country has its individual priorities, tourism is still the main driver of investment in the Caribbean region as a whole and is high on the agenda at CAIPA. Other industries attracting investment in the region include health and wellness, agribusiness and alternative energies, such as solar power.
CAIPA's mandate includes investment promotion missions to target new and niche markets.
This not only allows the region to market itself, but also to learn from other investment agencies that have a proven track record of attracting investors. 
"We go to IPAs who have been known to do investment well," says Theodore. "We get a better appreciation of what they are doing
so we can mimic these things for ourselves."
Last year CAIPA held missions to Qatar, China, South America and Europe. According to Theodore, these trips were successful in increasing the Caribbean's visibility and rebranding the region as a business environment, rather than simply a destination for sunseekers.
"The Caribbean is not only a place for fun and sun, but for investment as well," he says. "I believe there is a lot we can do."
Looking forward
CAIPA's president says there is a lot on the agenda this year. The organization is currently compiling an online database of investor information.
This "FDI intelligence" tool will allow countries to research which specific niches and investors they wish to target. In addition, CAIPA will continue its extensive training programme, which allows investment professionals from all over the region to meet in a single location and receive expert level training.
"Training is very important," says Theodore. "Most of us are small IPAs with limited budgets. We would love to do a lot more, but with financial constraints it is difficult. It may be difficult for one member state to foot the bill for training their staff. Coming together cuts the costs for the respective IPAs."
Central to CAIPA's philosophy is the idea that Caribbean states are stronger together than apart and must coordinate for the benefit of every nation in the region. "A country may have certain attributes that another one does not, but when we go out to promote ourselves, we go out as a block," says Theodore. "We strongly believe that working together works."