Source:
Date:
Updated:

CLIA
Wednesday, July 24, 2013
Wednesday, July 24, 2013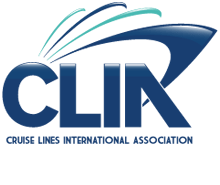 WASHINGTON, July 24, 2013 /PRNewswire/ — Today Christine Duffy, the President and CEO of the Cruise Lines International Association (CLIA), released a statement she delivered to the U.S. Senate Commerce Committee in connection with the panel's hearing on the cruise line industry, held in Washington.
"As a result of the cruise industry's relentless focus on passenger safety, comfort and care, cruising is one of the safest, most affordable, and enjoyable vacation experiences available today," Duffy said.

In her statement, Duffy outlined a number of proactive measures that CLIA's members have taken in the areas of safety, self-regulation and training, including:
Conducting the 2012 Global Cruise Industry Operational Safety Review, which resulted in 10 industry-wide safety policies, each of which exceeded current international regulatory requirements upon its announcement.
Launching the ongoing industry-wide Preparedness Risk Assessment Initiative to improve redundancies and preparedness regarding main and emergency power.
Holding a three-day training and joint contingency planning exercise in April 2013 with the U.S. Coast Guard, the Government of the Commonwealth of the Bahamas and other key parties to test emergency response and evacuation procedures involving cruise ships, medical treatment operations, and land-based passenger care facilities.
Adopting the Cruise Industry Passenger Bill of Rights in May 2013 which details CLIA members' commitment to the safety, comfort and care of guests in a number of important areas.
"Today's hearing provided an opportunity to have a dialogue on important issues and the industry appreciated the chance to detail the proactive initiatives that we have undertaken to enhance safety and shipboard operations in many critical areas," said Duffy.  "Our commitment to the well-being of passengers and crew is unwavering."
Duffy's full statement to the Committee is available at www.cruising.org.
About CLIA
Cruise Lines International Association (CLIA) is the world's largest cruise industry trade association with representation in North and South America, Europe, Asia and Australasia. CLIA represents the interests of cruise lines, travel agents, port authorities and destinations, and various industry business partners before regulatory and legislative policy makers. CLIA is also engaged in travel agent training, research and marketing communications to promote the value and desirability of cruise holiday vacations with thousands of travel agency and travel agent members. CLIA's Associate Member and Executive Partner programs include the industry's leading providers of supplies and services that help cruise lines provide a safe, environmentally-friendly and enjoyable holiday vacation experience for millions of passengers every year. For more information on CLIA, the cruise industry, and CLIA-member cruise lines and travel agencies, visit www.cruising.org. CLIA can also be followed on the Cruise Lines International Association's Facebook and Twitter fan pages, and CEO Christine Duffy can be followed@CLIACEO and cruising.org/ceoblog.