After a ten-day drydock at the Grand Bahama Shipyard, Princess Cruises' new and improved Crown Princess is ready to rejoin the fleet.
The luxury liner was docked in Freeport, Grand Bahama last month for extensive upgrades, as part of the company's $450 million investment in improving their flagship vessels.
Enhancements carried out at the GB Shipyard included new dining facilities, improved accommodation, general refurbishing and technical updates.

It's not the first time the Shipyard has refitted liners for Princess Cruises – in 2017, GBS workers replaced around 11 tonnes of steel in structural projects on the Caribbean Princess and the Pacific Princess.
The Yard has three docks in total and, last year, serviced 23 vessels from major cruise companies including Royal Caribbean, Norwegian Cruise Line and Carnival. GBS is predicting a record year in 2018 with 29 cruise ship drydocks scheduled.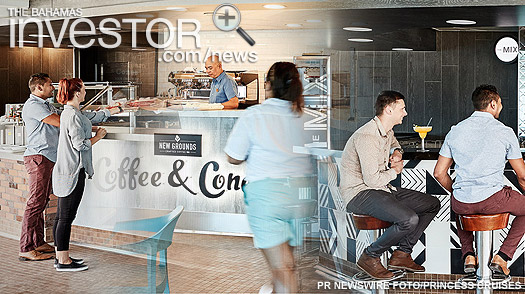 Pictured: Click the photo/graphic to see new features and upgrades onboard the Crown Princess. (PR Newswire Fotos/Princess Cruises)