Source:
Date:
Updated:

CaribJournal.com
Tuesday, October 22, 2013
Tuesday, October 22, 2013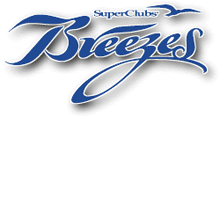 Breezes Bahamas recently completed a "refreshing" of all 391 guest rooms at the property in Nassau. The changes included new soft furnishings and renovated bathrooms. Breezes also updated its lobby and entertainment area and the 1,400-square-foot Ocean View Suite meeting room, which can now accommodate 100 people banquiet-style.
The company also said the resort offered free in-room Wi-Fi and throughout the property. The property is located on Cable Beach in New Providence. The cost of the project was not disclosed.
This is an excerpt from CaribJournal.com as it appeared on October 22, 2013. For updates or to read the current version of this post in its entirety, please click here.

Continue reading this post >