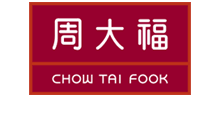 NASSAU, Bahamas, October 2016 /PRNewswire/ — Chow Tai Fook Enterprises Limited (CTFE) is pleased to announce that it has entered into negotiations in connection with the ownership of Baha Mar. CTFE, a world-class developer with immense experience in global hospitality and mixed-use development, has applied to the Government of The Bahamas for approval as a proposed investor and acquirer of the Baha Mar Resort, by way of acquisition of Perfect Luck Assets Limited (Perfect Luck), the company to which certain assets of the Baha Mar Resort have been transferred.

Not only does CTFE have a vast and diverse portfolio of global business operations, but one of the company's subsidiaries, Rosewood Hotel Group, has had a relationship with Baha Mar since 2011. CTFE has significant experience in tourism/hospitality, in part, through Rosewood Hotel Group, which manages 55 hotels in 18 countries under three different brands. Some of CTFE's most iconic owned properties include The Carlyle, A Rosewood Hotel (New York); Rosewood London; The Beverly Wilshire, a Four Seasons Hotel (Beverly Hills); and the Grand Hyatt (Hong Kong). Rosewood Hotel Group also operates three resorts in the Caribbean: Jumby Bay, A Rosewood Resort in Antigua, Rosewood Tucker's Point in Bermuda, and Rosewood Little Dix Bay in the British Virgin Islands (re-opening 2017).
CTFE also has extensive experience with large-scale integrated developments. For example, one of the largest investments in London's history, the over US$10 Billion Greenwich Peninsula development project, as well as the Queen's Wharf Brisbane, a US$2.3 Billion integrated resort development project in Australia, are both CTFE and affiliated company projects.
"CTFE is looking forward to having Baha Mar join its portfolio of world-class integrated resort development projects," said Dr. Henry Cheng, Chairman of CTFE. "We are fully committed to this project and plan to hire as many Bahamians as possible to work at the property."
CTFE is dedicated to the successful opening of Baha Mar and will work with the Government to achieve the goal of a phased opening. As part of the company's commitment to the project and The Bahamas in the immediate term, CTFE will invest millions ahead of the official deal completion through pre-opening activities and employment – which has already commenced and will be expanded in the coming weeks and months.
Graeme Davis, the President of CTFE's Bahamas subsidiary added, "CTFE is a company that embraces and champions the culture and values of the communities where it does business around the globe. We are excited to create an experience in The Bahamas that showcases what we collectively have to offer the world. We are confident that Baha Mar will be a property that Bahamians can be proud of."
As part of the remobilization efforts, CTFE is already in discussions with hotel brands previously involved in the Baha Mar project, including Hyatt and SLS Hotels. CTFE also intends to re-engage its subsidiary, Rosewood Hotel Group, as a luxury hotel operator at Baha Mar.
Given the non-disclosure agreement in place, the stakeholders involved are unable to discuss specific terms of the transaction or the negotiations at this time. However, we look forward to keeping the public informed on pre-opening activities.
About Chow Tai Fook Enterprises Limited
Chow Tai Fook Enterprises Limited (CTFE) is a leading Hong Kong-based conglomerate owned and controlled by the Cheng Family with a diversified business portfolio spanning across the globe. Principal activities of CTFE and the Cheng family include property holding and development, hotel investment and management, jewelry retailing, department stores, transportation and infrastructure investment. Major listed companies controlled by CTFE and the Cheng Family include New World Development Company Limited (HKEx Code: 17), a property developer with a market capitalization of over US$11 billion, NWS Holdings Ltd (HKEx Code: 659), an infrastructure and transportation company with a market capitalization of over US$6 billion, and Chow Tai Fook Jewellery Group Limited (HKEx Code: 1929), one of the largest jewelry retailers in the world with a market capitalization of over US$7 billion. More: chowtaifook.com.