Source:
Date:
Updated:

CARIFORUM
Thursday, June 6, 2013
Thursday, June 6, 2013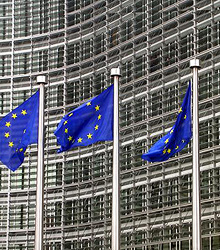 On 29 May, a validation meeting was convened in Nassau, The Bahamas, at which the non-state stakeholders met with national authorities to discuss the last details for national implementation plan for the Economic Partnership Agreement (EPA) with the European union (EU).
The meeting was considered as a crucial step in the finalization of that plan, which is expected to position The Bahamas to better coordinate its approach to implementing the provisions of the EPA, in terms of obligations and benefits.
The final Bahamas National EPA Implementation Plan is slated to be submitted to the Government of the Bahamas next month, and the expectation is that it will be given effect thereafter.

The Bahamas national implementation plan draws from the draft EPA Regional Implementation Road Map document for the CARIFORUM States, which indentifies the broad actions (chronologically) to be taken regarding EPA implementation at the national and regional levels.
The EPA is a comprehensive trade and development accord between the Caribbean Forum of African, Caribbean and Pacific States (CARIFORUM), and the European Union (EU) and its Member States, signed in 2008.