Prime Minister Dr Hubert Minnis arrived in Brussels, Belgium, yesterday to officially open The Bahamas Embassy and Mission to the European Union.

"This Mission will enhance our diplomatic, economic, touristic and cultural ties with the EU and Belgium," the Prime Minister said.
Ambassador of The Bahamas to the Kingdom of Belgium and Head of Mission to the European Union Maria O'Brien met with Prime Minister Minnis and The Bahamian delegation at the embassy.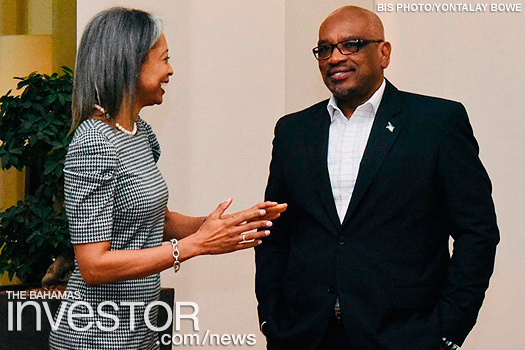 Pictured: Ambassador of The Bahamas to the Kingdom of Belgium and Head of Mission to the European Union Maria O'Brien (left) chats with Prime Minister Minnis at The Bahamas Embassy Brussels, Belgium November 12. (BIS Photo/Yontalay Bowe)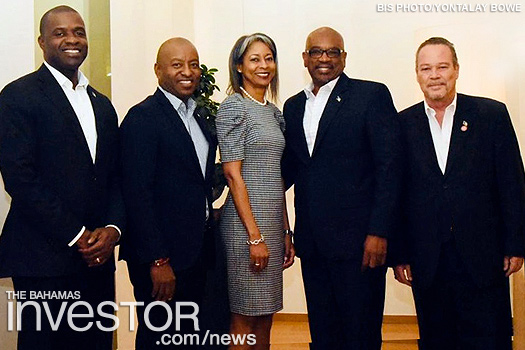 Pictured: (from left) Minister Elsworth Johnson, Minister Darren Henfield, Maria O'Brien, Prime Minister Minnis, and Minister Carl Bethel. (BIS Photo/Yontalay Bowe)