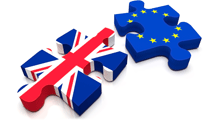 Here follows a statement by The Bahamas government in response to the results of the recent EU referendum held in the UK:
Last week the British electorate voted to sever ties with the European Union. That decision as it stands does not currently affect our participation in the CARIFORUM-European Union Economic Partnership Agreement (EPA), a reciprocal trade agreement that was signed by The Bahamas in 2008 and one to which the UK is also a signatory.
The effects of that decision will no doubt have some impact upon The Bahamas, CARICOM and CARIFORUM in the long run.

It is difficult to predict the degree to which there will be any fallout in our trading relationship with Britain and the European Union as the events are still unfolding.
Article 244 of the EPA binds all of its signatory member countries, including the UK, until a member country denounces it. Additionally, the formal process of withdrawing from the EU is provided under Article 50 of the Lisbon Treaty when the UK would have to give formal notification to the EU of its intention to withdraw.
Once that notification is given, there is a two year window for the negotiations to be completed. If the negotiations are not completed within the two years, the existing EU treaty arrangements with the UK will terminate unless all EU members agree to continue the negotiations. It is therefore reasonable to conclude that there will likely be no change in the status of the existing treaty arrangements between the EU and the UK at the very least until 2018.
The latest trade figures, put out by the Department of Statistics, show that for the year 2013, The Bahamas exports to the UK totalled $29.1 million, while its imports totalled $14.1 million. The region continues to rely on developmental assistance provided under the EPA.
Hope Strachan, Minister of Financial Services, who is also responsible for international trade and the Economic Partnership Agreement, expressed a feeling of relief that the relationship was preserved in the short term but felt that in order to maintain trading levels with the UK and secure concessions similar to those under the EPA, The Bahamas and CARICOM may have to enter into a trade agreement with the UK.
CARICOM Heads of Government are expected to discuss the issue at their upcoming meeting scheduled to be held in George Town, Guyana from 4-6 July 2016.
Minister Strachan, when asked how the UK's exit from the EU would impact the financial services sector of The Bahamas, noted that she expected very little impact, if any. "London is still expected to continue to be one of the leading international financial centres. However, The Bahamas will have to continually monitor all developments to ensure that it is not caught off-guard and to capitalise on any opportunities that arise," said Minister Strachan.