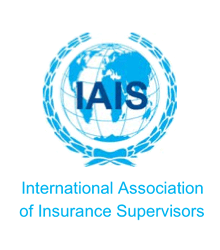 The International Association of Insurance Supervisors (IAIS) has attracted more than 120 members and observers to its annual Global Seminar being held in the Cayman Islands June 18-21.
Now in its fifth year, the Global Seminar affords insurance supervisors and industry representatives a unique opportunity to discuss globally significant matters currently impacting the insurance sector, as well as gain knowledge on current international standards.
Michele Fields, superintendent at the Insurance Commission of The Bahamas (ICB), is attending the event, representing the ICB and The Bahamas.

This year's programme includes panels on financial stability, ComFrame, recent revisions to the IAIS' Insurance Core Principles (ICPs), and access to insurance.
"We are pleased once again to have enjoyed the participation of so many of our members and observers at this signature event," said Peter Braumüller, chair of the IAIS Executive Committee.
"The issues examined during the Global Seminar carry great importance to our members and observers, and the insurance sector as a whole, and we are grateful for the opportunity to further their discussion."
During the first two days of the seminar, presentations included:
The revised ICPs: Jonathan Dixon and Nina Moss outlined the comprehensive revisions to the IAIS ICPs that were adopted in October 2011 and discussed how the IAIS is enhancing observance of the ICPs through a series of self-assessments and peer reviews.
Microinsurance and access to inclusive insurance: Craig Thorburn (World Bank) and Henry Yan (Access to Insurance Initiative) discussed the importance of financial inclusion and access to inclusive to insurance, especially in emerging markets, and how it contributes to financial stability.
ComFrame: Monica Mächler and Ramon Calderon discussed the IAIS Common Framework for the Supervision of Internationally Active Insurance Groups (ComFrame), covering the objective and a broad overview of ComFrame, the schedule of development, and the strategic direction on capital adequacy and other solvency-related items.
International Standards of Actuarial Practice: Desmond Smith, president of the International Actuarial Association (IAA), gave an overview of the IAA and its mission before discussing the development of the IAA's International Standards of Actuarial Practice.
Financial stability: Braumüller discussed the recent release of the IAIS' proposed assessment methodology to identify global systemically important insurers and how the IAIS is addressing macroprudential surveillance priorities.