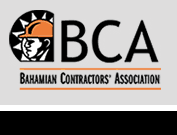 The $3.4-billion mega-resort Baha Mar, currently under construction in Nassau, will lift the Bahamian construction industry out of a recent slump and encourage further foreign investment, according to the head of the Bahamian Contractors Association (BCA).
BCA president Godfrey Forbes believes that as Baha Mar, which is part funded by the Import-Export Bank of China, moves into the next stage of construction, it will motivate other potential investors to kick-start their own projects.

"Baha Mar is the one thing that will carry the industry and bring some more interest into the country and stimulate foreign investment," he predicts.
"Construction is impacted by tourism. We will begin to see more activity taking place [in that sector] and that will speak well for our contractors as we go forward."
Construction is the third largest industry in The Bahamas, after tourism and financial services. In recent years, the sector has felt the brunt of the global recession.
"Over the last two and a half years we have seen a major decline," says the BCA president. "We are still in the midst of a struggling world economy."
However, Forbes, who owns plumbing firm the Dykton Mechanical Company, is optimistic about the industry's future. He notes that, aside from Baha Mar, there has also been significant investment in infrastructure throughout the Family Islands.
Forbes called for investment in housing projects in particular to create work for the small firms (firms with less than 10 employees), which make up 80 per cent of the Bahamian construction sector and are struggling the most.
"The smaller contractors need a real, vibrant housing programme going on, whether government or private," he says. "The majority of our industry are smaller companies and they really are the ones who look for construction of homes to give them the kind of activity they need.
"Even though our larger contractors have work, the smaller firms are the ones still feeling the brunt of this recession."
cmorris@dupuch.com