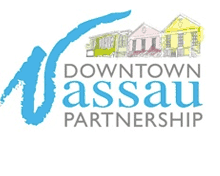 Leaders of the Downtown Nassau Partnership (DNP) are continuing to attract more businesses to the heart of the city, as part of the area's multi-million dollar rejuvenation.
Formed in 2009, the DNP is a public-private entity tasked with developing Nassau's downtown. The organization plans to make the area more pedestrian friendly by introducing more green spaces, better parking, pedestrianization of key streets and new retail and residential facilities.
In recent months the new Elizabeth on Bay Marketplace has attracted many retailers to Bay Street and the DNP is hoping others will follow.

DNP project manager Gevon Moss said: "What you are going to see in the next six months to a year is more venues. With the infrastucture [in place] we are going to see the need to open the kinds of businesses that will attract more and more people back to downtown."
As well as new cafes, shops and restaurants, the DNP also wants to create residential units.
"As we revitalize more and more, we see that all great cities have this residential component, which we have elements of, but we want to expand," said Moss. "We are in conversations with a couple of companies and are working on how we can get that done."
cmorris@dupuch.com