Source:
Date:
Updated:

PRNewswire
Wednesday, April 25, 2012
Wednesday, April 25, 2012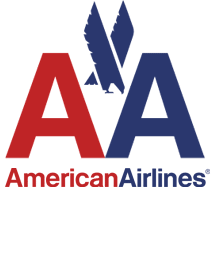 SEATTLE, April 19, 2012 /PRNewswire/ — American Airlines will begin new service between Seattle-Tacoma International Airport (SEA) and Miami International Airport (MIA) on June 14.
"We are very excited to be launching this new route for our Seattle–Tacoma and Miami passengers," said Chuck Schubert, American's Vice President – Network Planning. "By using this new flight, Seattle–Tacoma customers will be able to easily enjoy the beaches of South Florida and make convenient connections to other American and American Eagle flights to the Caribbean, Central and South America, as well as the Bahamas."
Here is the schedule, effective June 14, 2012:
From Seattle – Miami
Flight 1085 departs SEA at 9:25 p.m.; Arrives MIA at 6:25 a.m. (next day)
From Miami – Seattle
Flight 1087 departs MIA at 8:25 p.m.; Arrives SEA at 11:45 p.m.
The new flight will feature Boeing 757-200 aircraft with 22 First Class seats and 166 Main Cabin seats. American is currently upgrading its fleet of 101 Boeing 757s to enhance the customer experience.
Upgrades to the domestic fleet include the installation of new seats, new cabin interiors, and updated inflight entertainment throughout the aircraft. Also, First Class will receive two additional seats, which increases the number of First Class seats from 22 to 24 on each aircraft. The 757 aircraft enhancements are planned to be completed by December 2015.

About American Airlines
American Airlines, American Eagle and the AmericanConnection® carrier serve 260 airports in more than 50 countries and territories with, on average, more than 3,300 daily flights. The combined network fleet numbers more than 900 aircraft. American's award-winning website, AA.com®, provides users with easy access to check and book fares, plus personalized news, information and travel offers. American Airlines is a founding member of the oneworld® alliance, which brings together some of the best and biggest names in the airline business, enabling them to offer their customers more services and benefits than any airline can provide on its own. Together, its members and members-elect serve more than 900 destinations with more than 10,000 daily flights to 149 countries and territories. American Airlines, Inc. and American Eagle Airlines, Inc. are subsidiaries of AMR Corporation. AmericanAirlines, American Eagle, AmericanConnection, AA.com, and AAdvantage are trademarks of American Airlines, Inc. AMR Corporation common stock trades under the symbol "AAMRQ" on the OTCQB marketplace, operated by OTC Markets Group.
AMR Corporation, and certain of its United States-based subsidiaries, including American Airlines, Inc. and AMR Eagle Holding Corporation, on Nov. 29 filed voluntary petitions for Chapter 11 reorganization in the U.S. Bankruptcy Court for the Southern District of New York. More information about the Chapter 11 filing is available on the Internet at http://aa.com/restructuring.
Current AMR Corp. news releases can be accessed at http://www.aa.com