One of the founders of the Star Sailors League, Xavier Rohart, will be the standard-bearer for France at next month's Star Sailor regatta in The Bahamas.
This is the second time the SSL Finals have been held in The Bahamas.
Rohart first qualified for the French Olympic team in 1992. At the 2000 Games, he just missed out on a medal, finishing fifth. Rohart and his crew went on to win bronze in the Athens Olympics.
Rohart competed in his fourth Olympic Games in 2008, skippering the Star class, and his fifth in London 2012.
His crew, Pierre-Alexis Ponsot, now also works with him at the French Ecole Nationale de Voile.
"I'm impatient to sail in those warm waters again so I can push myself and my team against some of the best sailors in the world," says Rohart. "Preparation time is a bit short, but I have my best gear with me and I will try to use some of the knowledge we built up last year… I'm keeping in mind that we won the first race of the final day too! I'm also impatient to see how the SSL is growing and achieving some of the goals we dry after the London Olympic Games. It will be a good time to share with other sailors also!"
Pierre-Alexis Ponsot adds: "Our goal is to do a better job than last year. We hope to be able to reach a Top Three position at the end of the event. Being on the podium would be incredible! We can't wait to go out with the boat and see what we can achieve. Being in such a large fleet is very exciting and I'm really looking forward to it."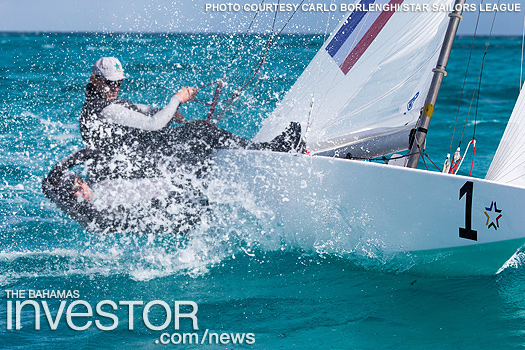 Pictured: Xavier Rohart will be returning to The Bahamas this year to compete in the Star Sailor regatta in December. (Photo courtesy Carlo Borlenghi/Star Sailors League)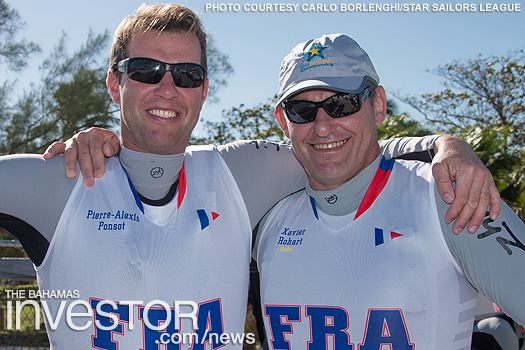 Pictured: Xavier Rohart (right) with crew Pierre-Alexis Ponsot. (Photo courtesy Carlo Borlenghi/Star Sailors League)