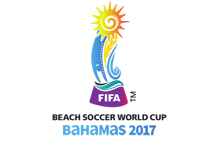 With just under 100-days to the start of the FIFA Beach Soccer World Cup Bahamas 2017, members of the Local Organizing Committee have said that the new stadium is on schedule and will be ready to host thousands of local and international spectators.
During a tour of the construction site for the state-of-the-art beach soccer facility to mark the 100-day milestone this week, Bahamas Football Association president Anton Sealey predicted that The Bahamas would host the most successful edition of the FIFA Beach Soccer World Cup.

The stadium is 75 per cent complete. Construction on the facility, which will be outfitted with 12 VIP booths, a locker room, medical room, doping room and control room, began earlier this month and is expected to conclude just ahead of the tournament, which will take place April 27-May 7.
The stadium will be able to accommodate more than 3,000 people.
Sealey said the economic impact from the tournament will be tremendous as fans from all over the world will travel to attend the tournament. The country will also benefit from massive exposure in nearly 200 countries across the world.
"This is a made-for-TV event," Sealey said. "Every single match will be broadcast live on major stations. This will be beamed into 211 member countries of FIFA. The reach of this event is tremendous. We get to penetrate markets that we are not currently reaching. That's the benefit of hosting an event of this magnitude."
The tournament will feature 16 teams, including The Bahamas.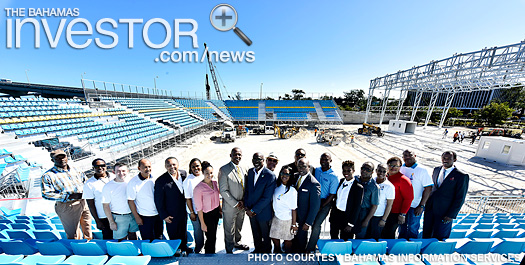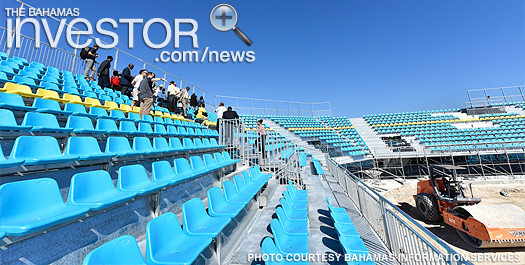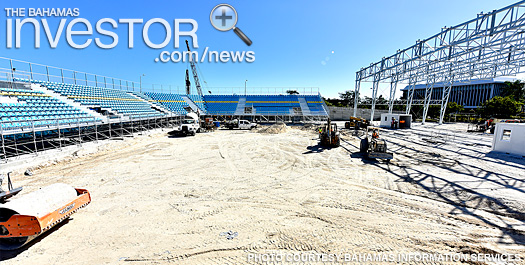 Pictured: FIFA Beach Soccer World Cup Bahamas 2017's Local Organizing Committee host a tour of the new stadium being built on New Providence. (BIS Photo)