The developer of One Ocean on Paradise Island says it is targeting early May for completion of Phase 2 of 79-unit, 10-storey residential complex.
In 2015, Vancouver-based RePlay purchased 52 of the 79 units left unfinished when the original developer defaulted.

Working with its in-house construction team and Cavalier Construction, the property developer poured some $50 million into the project.
"We believe that with all the vision, work and hard dollars that we have invested in this residential community, it will set a standard for luxury living within walking distance of the Four Seasons at Ocean Club, Atlantis and the other amenities that continue to make Paradise Island so highly desirable," says Myles Newell, director of sales and marketing.
One Ocean includes underground parking, 24-hour security and concierge service, fitness centre, large infinity pool on Nassau harbour, meeting and thousands of square feet of common outdoor space as well as residences featuring large balconies, top brand appliances and the finest finishes.
"Now that we are drawing closer to the vision becoming reality, there is a growing pride in being part of One Ocean," says Newell.
A 2-bedroom unit recently re-sold for 29 per cent over the late 2015 purchase price and the seller sold to buy a larger unit on a higher floor.
"One Ocean is by far the best investment opportunity currently available on Paradise Island," said Dexter Avney, president, RE Properties Caribbean Investment Company.
"With the combination of the prime location, upscale finishes and aggressive price per square foot, it is not a surprise that Replay has been able to sell so many units. Our investment company and partners have invested in several One Ocean units and we anticipate a strong ROI from both the rental market and the future appreciation."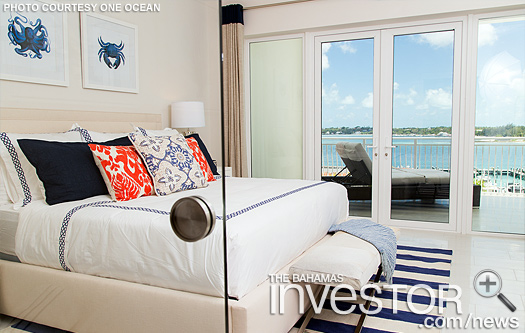 Pictured: One Ocean, Paradise Island. (Photo courtesy One Ocean)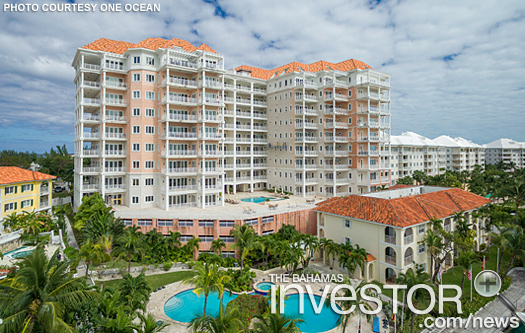 Pictured: One Ocean, Paradise Island. (Photo courtesy One Ocean)