Source:
Date:
Updated:

GIBC Digital
Wednesday, May 2, 2018
Wednesday, May 2, 2018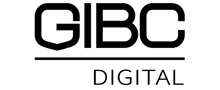 NEW YORK, May 2, 2018 /PRNewswire/ — GIBC Digital, a global technology firm, announced today that it is opening an office in Freeport, Grand Bahama.
Headquartered in New York, the company also has offices in Boston, Stamford, Tampa, London, Hong Kong, and Singapore. The Freeport office will serve as the company's global training headquarters and become the location for its new data and artificial intelligence center.
GIBC Digital will establish the office with an initial $2.5 million investment. The investment will enable the hire of 50 people to do both local and regional work focused on automation, cyber security, and data intelligence. In addition to this direct investment, the company will invest another $1 million of its resources into training its new employees.

It has been estimated that for each skilled job created, another 2.5 jobs will result in the local non-tradable, service, and tourism sectors, which would mean a projected economic impact of over $10 million in the first year alone. It is GIBC Digital's plan to expand its Bahamas operations to over 150 employees and build a state-of-the-art data and artificial intelligence center within three years, resulting in an expected economic impact of $50 million by 2020.
The company's CEO, Greg Wood, said, "We are hiring local people and providing them with the skills they need to be part of the digital workforce. We aren't just creating jobs; we are creating in-demand, high-paying careers. The positive economic impact for Bahamians will be incredible."
When asked why they chose The Bahamas for expansion, Wood said, "We are excited to be a part of the Minnis Administration's vision to make Grand Bahama a tech hub. Ten years from now, it will be thought of as the Silicon Valley of the Caribbean. This is the perfect time to be part of the growth and reinvigoration that's taking place here."
Wood continued, "We have been working closely with Minister of State for Grand Bahama, Senator Kwasi Thompson and his team, and they have been tremendously helpful. They are committed to making Grand Bahama a business-friendly environment."