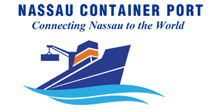 APD Ltd, owner and operator of Nassau Container Port and Gladstone Freight Terminal, has signed Memorandum of Understanding (MOU) with the University of The Bahamas (UB) to enhance knowledge and practices in environmental management.
In the terms of the MOU, APD, which counts 11,000 Bahamians among its owners, will give UB students the opportunity to obtain practical experience in developing an environmental management system (EMS).

Michael Maura, president and CEO of APD, Dr Rodney Smith, president at UB and Dr Linda Davis, provost at UB signed the agreement March 26.
The document points out the potential of the EMS to: contribute to and positively affect the education of potential employees in the area of environmental sustainability; the opportunity to enhance the quality of the labour pool; and the relevance of environmental management programmes.
Under the terms of the MOU, selected students will participate in an observational learning experience for one year in which they will shadow APD teams, as the company completes ISO 14001 Environmental Management Certification. Through this engagement, students will gain concrete exposure to environmental management protocols and enhance their awareness of the importance of the maintenance of standards to sustainable development.
President and CEO of Arawak Port Development Michael Maura said building and developing a training ground for Bahamians is paramount for the company.
Dr Smith said the new partnership is an expression of the University's mission to "support and drive national development through teaching, research and innovation and service to the community".
"With that in mind, we at UB determined that we must find innovative ways to expose our students to cutting-edge technology and learning outside the classroom, and we set out to find the best way to do that."
The APD/UB initiative arose in mid-2017 out of a combination of APD's mandate to pursue quality to the highest standards throughout its system, contribute to environmental protection and national social and economic growth. The partnership with the university underscores APD's commitment to driving nationally beneficial private/public partnerships, and the company's pursuit of ISO 14001 certification, a programme of the International Organization for Standardization (ISO).
Students enrolled in the university's Small Island Sustainability Programme, or other programmes of study relating to the environment and are at least 17 years old will be eligible to apply for the course. Student participants can receive academic credit commensurate with the length, breadth and depth of their involvement in the APD/UB EMS programme.
The UB president noted: "Through this partnership, our students will gain: the opportunity to be considered for future employment and the opportunity to learn from seasoned industry professionals. As the University continues to grow its programme offerings and student experiences, it is essential that these (programmes) are tailored to the needs of the country. We truly believe that this partnership is a step in the right direction to achieve this goal."
Pictured: (back row, from left) Dion Bethell, APD VP; Margaret Malone, human resources; Richard McCombe, AVP operations; Rita Ramsay, human resources manager; Carlton Watson, dean of pure and applied sciences. (front row, from left) Yvette Rahming, in-house legal counsel, head of safety, and ISO lead; Michael Maura, president and CEO, APD; Dr Rodney Smith, president, UB; Dr Linda Davis, provost, UB; Dr Pandora Johnson, UB professor. (Photo courtesy APD Ltd)