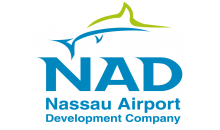 Nassau Airport Development Co, which operates the Lynden Pindling International Airport on New Providence, issued the following statement September 8:
The Nassau Airport Development Co wishes to advise that the Lynden Pindling International Airport sustained no damage from Hurricane Irma.
In view of the "All Clear" issued by the National Emergency Management Agency and the Meteorological Department, airport employees and stakeholders are asked to safely return to the airport to prepare for the prompt resumption of operations on Sunday, September 10, 2017.

The travelling public is encouraged to contact their respective airlines for flight information. A listing of all airlines and their contacts can be found on LPIA's website at www.nassaulpia.com
The general public is asked to listen carefully to the local media for updates and to monitor LPIA's website and social media channels at Facebook and Twitter.