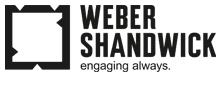 The Ministry of Tourism has engaged PR firm Weber Shandwick to provide communications support in the key markets of US and Canada, as well as project work in the UK and Latin America.
The global communications firm previously worked with the Ministry for 18 years before ending the contract in 2013 due to budget restructuring.
It will now collaborate again with the Ministry to promote The Bahamas abroad, developing a comprehensive strategy to market the islands. Weber Shandwick said it would use an integrated approach to reach customers with greater efficiency and effectiveness.

"The Ministry of Tourism actively promotes the distinctive beauty, culture and character of 16 of our 700 islands for tourism," said Ministry of Tourism director general Joy Jibrilu. "This array of choice is a complex marketing challenge that drives us to deliver creative storytelling."
Weber Shandwick's Travel & Lifestyle division will be responsible for The Bahamas campaign. Executive vice president, Travel & Lifestyle, Weber Shandwick. Alice Diaz said: "We look forward to another outstanding collaboration. We'll bring our travel expertise, creative resources and digital programs to bear in order to bring value – and tourism – to The Bahamas."