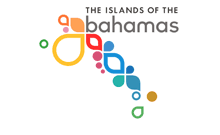 BOSTON (SFCN) – The recent Trade Show/Dinner Presentation/Cultural Extravaganza by The Islands of The Bahamas in the cities of Burlington and Quincy, MA, drew crowds of travel agents despite chilly temperatures. Temperatures in Boston recently dipped to the low teens as the area experienced a chilly spell at the very onset of the Spring Season.
The low temperatures did not daunt travel agents who showed up in good numbers at the recent Bahamas events and raved about the fun and excitement as they left the venues to return to the Boston chill outside.

Many of the agents said that the music and dancing throughout the evening had, "temporarily chased away the chill."
The agent's events, under the theme, "More Bahamas," were hosted by the Bahamas Tourism team out of New York, to share with Boston travel agents on the latest updates in The Bahamas, including new hotel developments, such as the Baha Mar Resort, which will have its soft opening on April 21st.
Representatives from the Nassau/Paradise Island Promotion Board and the Out Island Promotion Board also updated on the properties on their Islands along with some hotel representatives who also presented at the events.
The agents were also updated on easy access into The Islands, including one- stop connections on Delta via Atlanta; Jet Blue; American Airlines over Miami and other seasonal flights.
Additionally, agents were reminded of Bahamas Celebration's Cruise and Stay out of West Palm Beach and the ferries out of South Florida to Grand Bahama and Bimini.
This is an excerpt from South Florida Caribbean News as it appeared on April 7, 2017. For updates or to read the current version of this post in its entirety, please click here.

Continue reading this post >