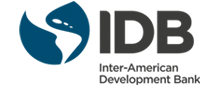 Approximately 200 leaders from the private sector, governments, multilateral development banks, bilateral agencies and civil society met at the Inter-American Development Bank (IDB) headquarters in Washington D.C. on June 7 and 8 to share successful and innovative initiatives to help shape the gender equality agenda in the coming years.
The goal of this World Summit – "Stereotypes & Opportunities: Women's Economic Empowerment" – was to facilitate the exchange of best practices and evidence-based approaches to advance the economic empowerment of women worldwide.

What challenges are being faced and what role governments, private sector and public-private partnerships must play to advance in improving their economic opportunities, among others, were questions for which answers were sought at the summit. Specifically, the female labour market participation, the wage gap, selecting no studies or work in traditionally female sectors, entrepreneurship and women's leadership, were among the topics discussed in depth during this event.
Despite the growing recognition that economic empowerment of women is essential to achieve development objectives such as reducing poverty, promoting inclusive economic growth and increasing productivity, many women around the world continue to be limited in their ability to achieve economic change in their lives.
"These challenges threaten our ability to create economic opportunities for both women and men," said IDB President Luis Alberto Moreno. "For this reason, we prioritized an ambitious gender agenda at work within our institution and in the region."
Panelists included experts from the five multilateral development banks that form the gender working group (the African Development Bank, the European Bank for Reconstruction and Development, the Asian Development Bank, the World Bank, and the IDB) as well as representatives of numerous regional governments, including: Margarita Cedeño, Vice President of the Dominican Republic; José Molinas, Technical Secretary of Planning of Paraguay; Eric Parrado, Superintendent of Banks and Financial Institutions of Chile; Yokasta Guzman, Director of Public Procurement Dominican Republic, among others.
The opening of the summit was officiated by IDB President Luis Alberto Moreno and World Bank President Jim Yong Kim, as the co-host of the summit.