Source:
Date:
Updated:
Author:
Page Six
Wednesday, February 10, 2016
Wednesday, February 10, 2016
Emily Smith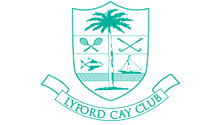 February 9, 2016 (Page Six) – Security has suddenly tightened around Mike Bloomberg's first public speech, at an exclusive Bahamas resort, after he confirmed he was considering joining the race for the White House.
Bloomberg will deliver a lecture to megarich residents of exclusive Caribbean retreat Lyford Cay on Saturday.
Residents include Sean Connery, Canadian clothing magnate Peter Nygard, shipping tycoon George Livanos, the Bacardi family and hedge-funder Louis Bacon. Now, a new club bulletin has just been sent out to members saying that no cellphones, recording devices or photographs will be allowed.
This is an excerpt from Page Six as it appeared on February 10, 2016. For updates or to read the current version of this post in its entirety, please click here.

Continue reading this post >